Parent/Guardian and Community Members, ABCAP, and the Ohio Department of Transportation are requesting for parents and community members complete a short survey in regards to public transportation. Please click on the link below to complete.
https://www.surveymonkey.com/r/WLLPFB6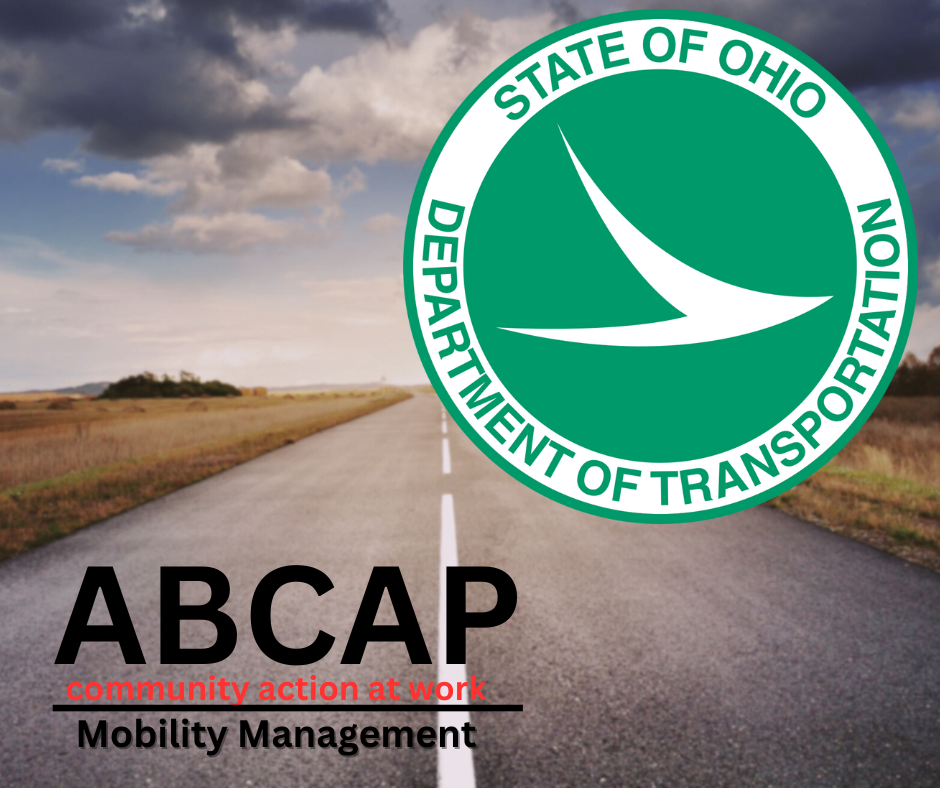 The Adams County Back to School Health Fair will be held on August 12, 2023, from 11:00 am - 4:00 pm at the Adams County Christian School (across the street from Walmart). NEW ADDITION: A sensory-friendly portion of the event will be held from 10:00 am - 11:00 am providing lower lighting and decreased noise/sound designed to create a welcoming environment for families of children with autism or other disabilities that create sensory sensitivities. The event will have health screenings, child immunizations, games, food trucks, giveaways, school supplies, gift cards, parent information classes, and MUCH more! All children and teens from Adams County are invited and welcome to attend.

WUHS is very proud of our high school girls 4x800 team of Makenna Armstrong, Sadie Armstrong, Emma Crawford, and Allie McCarty for qualifying for Regionals. WUHS would like to thank Southern Hills Community Bank for their donation to the team.
It is graduation weekend for the Adams County Ohio Valley Schools. All graduation ceremonies will be live-streamed on the district YouTube channel
https://www.youtube.com/@acovsd/live
Starting today, NAHS at 4 pm, WUHS at 7 pm, and PHS on Sunday at 2 pm.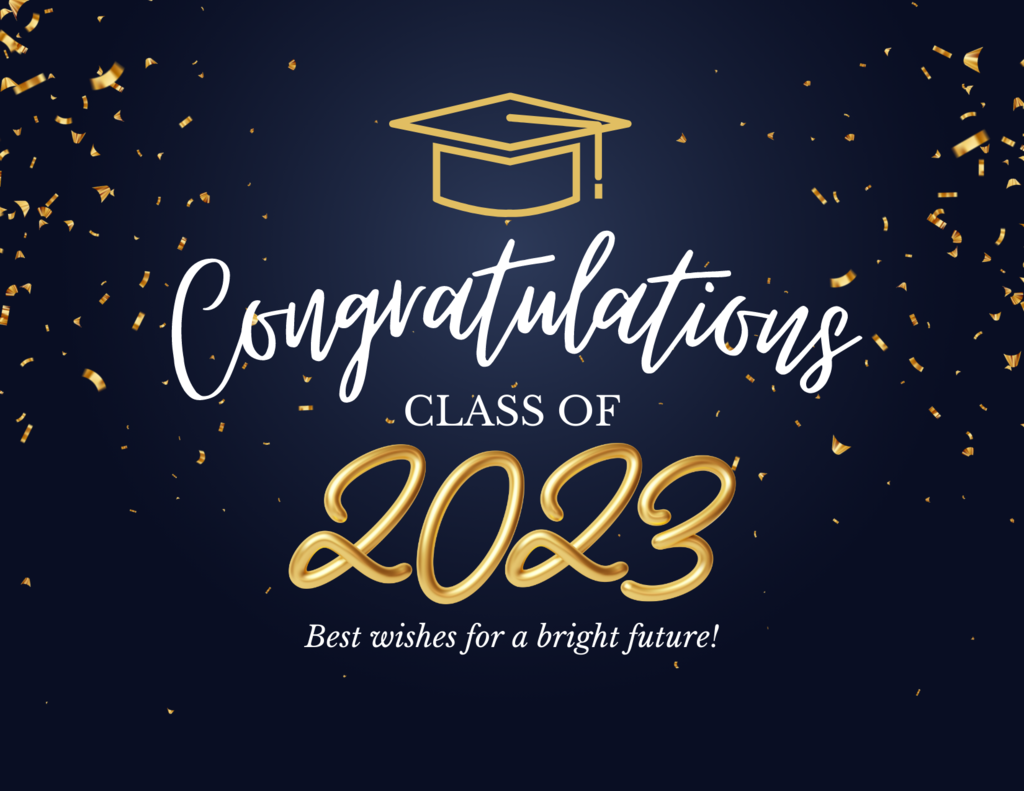 Congratulations to the Varsity girls 4x800 team of Sadie Armstrong, Makenna Armstrong, Emma Crawford, and Allie McCarty for finishing third at District and qualifying for Regionals.

WUHS Senior Information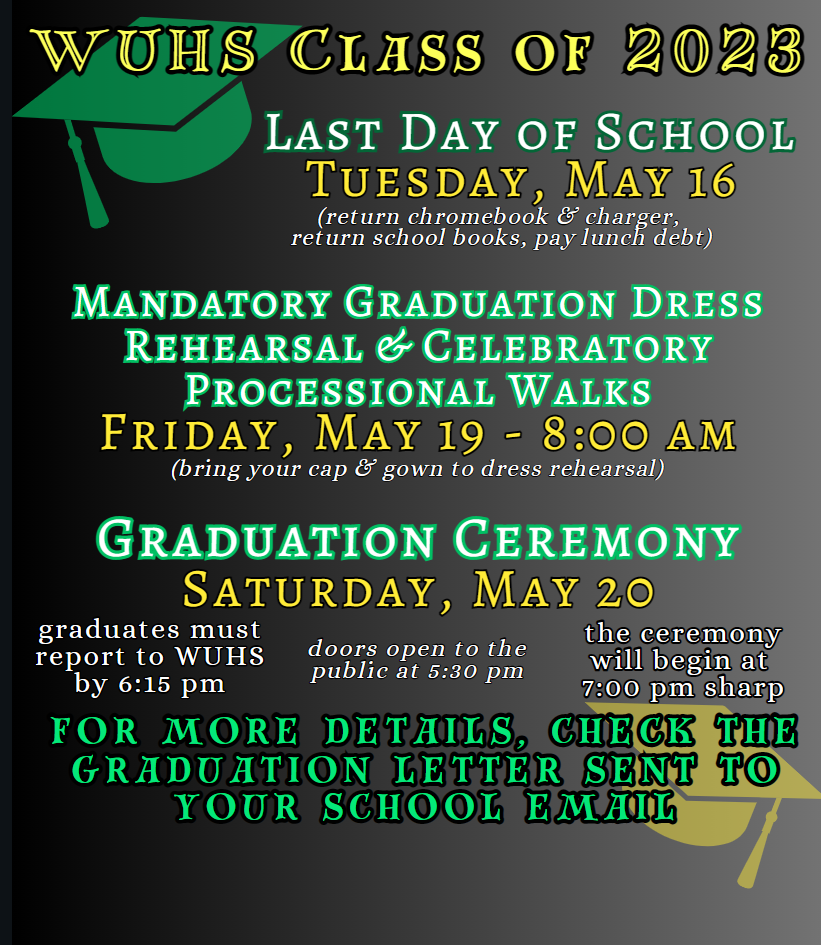 Congratulations to the following students of the month April: 7th Grade: Kaydence Cook 8th Grade: Loralei Needham (not pictured) and Miley Stephenson 9th Grade: Emma Crawford and David Jarvis 10th Grade: Zachary Wilburn and Tristine Newman 11th Grade: Korynne Blanton and Austin Mingee 12th Grade: Maisy Yeager and Brentin Moman May: 7th Grade: Trinity Pribble and Eric Madden 8th grade: Leigha Thompson and Jasmine Everheart 9th: Daija Sarver and Owen Yeager 10th: Aiden Fossyl and Morgan Rhoades 11th: Kody Hamilton and Sharon Lin 12th: Ethan Thompson and Emily Caldwell

Congratulations to Olivia Lewis who was named to the all SHAC team for Softball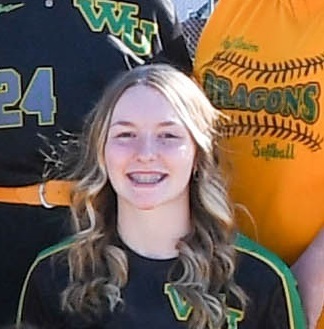 Multi-sport athletes display improved health and wellness, including decreased injury rates, improved athletic performance, improved leadership skills and teamwork, better attendance in school and better academic performance. Starting last school year, West Union High School has created the Dedicated Dragon Award to honor any WUHS athlete that has participated in three or more WUHS sponsored sports during this school year. The following Dragons have qualified for this award this school year. 7TH GRADE Ashlynn Johnson, Raeghan Rothwell, Gavin Rowe, Ella Shupert 8TH GRADE Griffin Brown, Andrew Daley, Jocelyn Hall, Annabelle McIntosh, Mylee McIntosh, Violet Randolph, Madison Stout, Jakeb Thompson, Kaylee Volger 9th grade Logan Caldwell, Emma Crawford, Nate Fooce, Nina McCann, Brylee Mills, Emmy Stapleton, Paige Tolle, Shelbi Weakley, Owen Yeager 10th Grade Darius Davis, James Smith, Miley Smith, Ashlah Staten 11th Grade Korynne Blanton, Sara Boldman, Trey Bracken, Ben Rothwell 12th Grade Josh Chitwood, Lauren Grooms, Payton Stapleton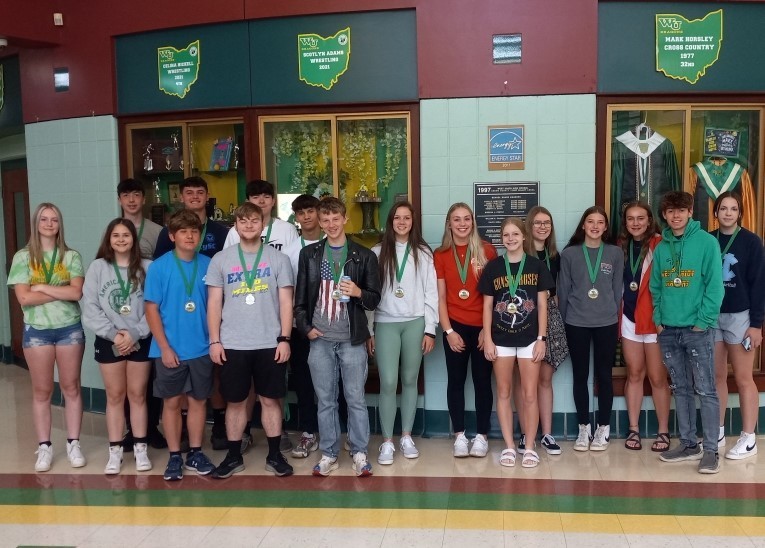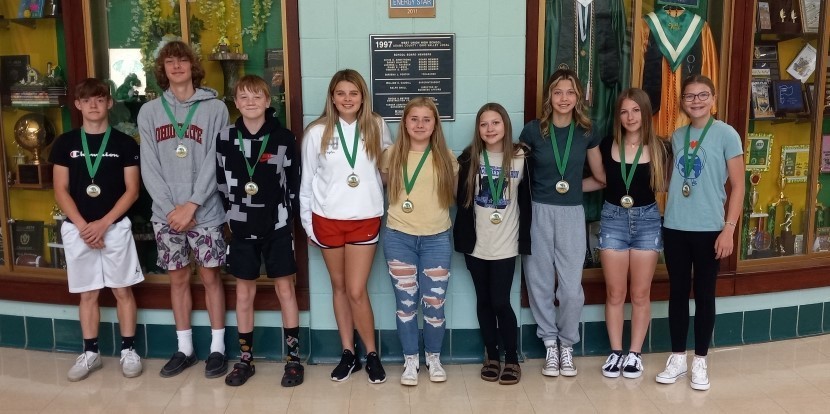 West Union will play at Piketon in the baseball sectional game on May 15th at 5 pm. Tickets MUST be purchased online.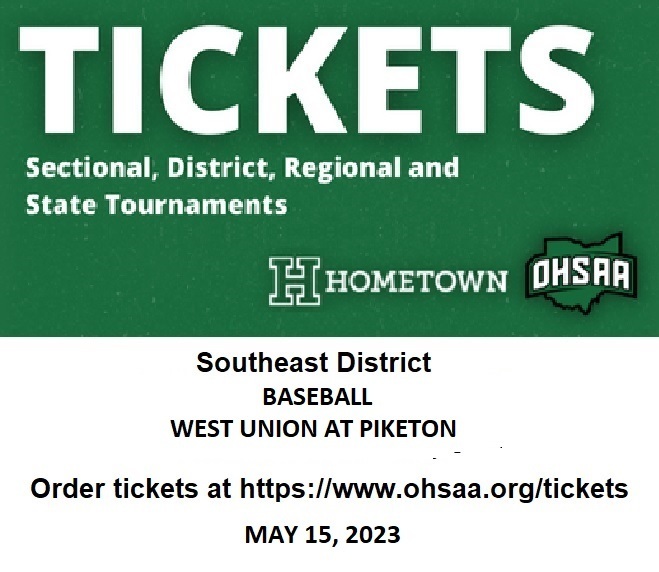 SHAC HS track meet May 12 at Fairfield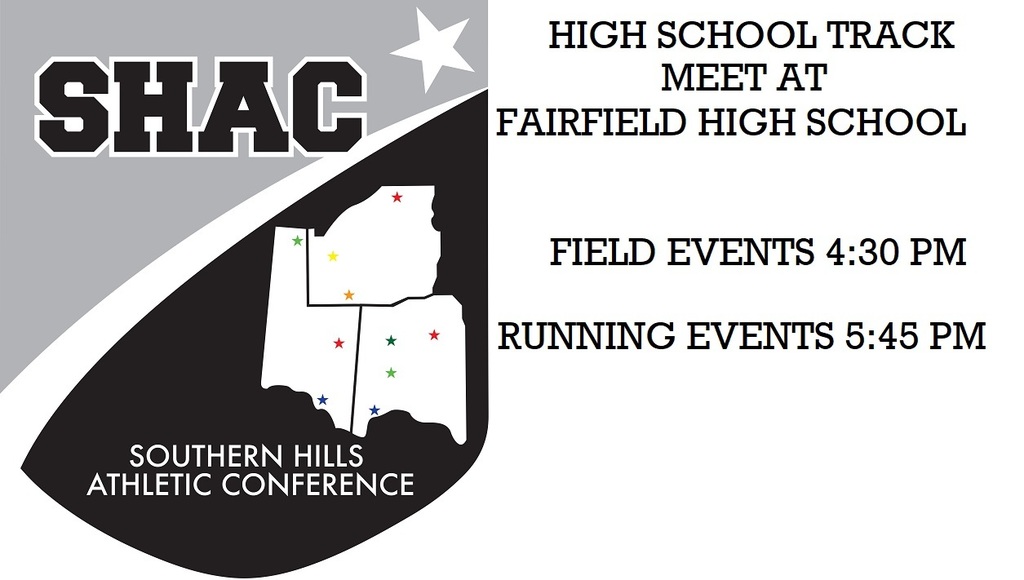 Come out and support our High School Girls Soccer team as they host their First Annual Youth Soccer Camp. Cost is $25, includes a t-shirt and 3 days of training.

Congratulations to the Junior High Girls, Junior High Boys, and High School Girls track team. All three teams won the county meet last night. Thank you to everyone that helped to make that a success.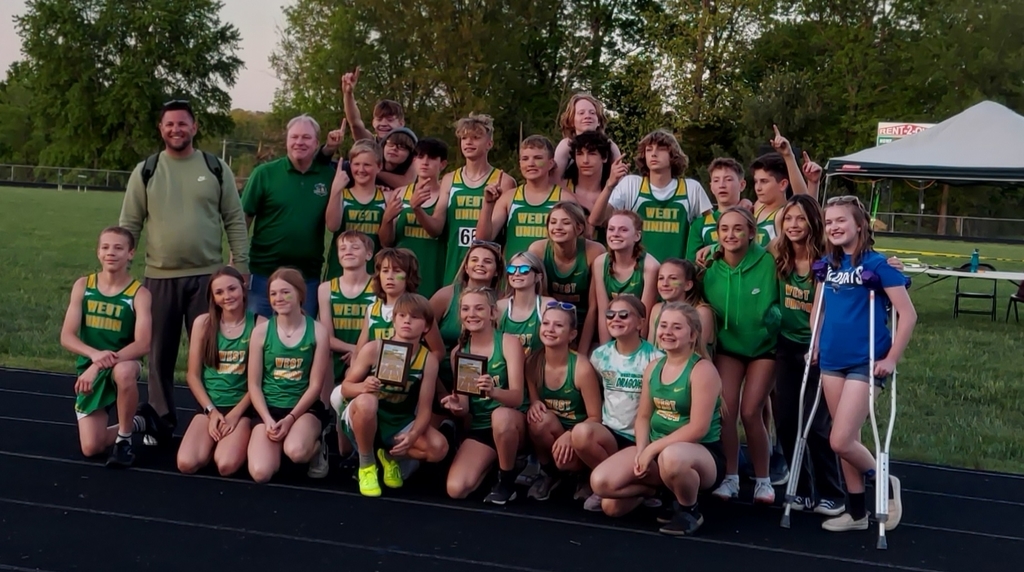 This is a reminder that tonight, May 8th, starting at 7 pm at Peebles High School, The Adams County Ohio Valley Board of Education is hosting a community forum to meet the candidates who are applying for the superintendent position. We invite the public to attend the question/answer session to get to know the backgrounds and ideas that the candidates might have for our school district. If you cannot attend, it will stream live on the district YouTube channel,
https://www.youtube.com/@acovsd/live

The boys 4x400 team of Jakab Thompson, Griffin Brown, Andrew Daley, and Jaxon Baldwin ran a time of 4:18.73 at the SHAC meet Friday to break the WUHS JH record. Congratulations

West Union will play at Dawson Bryant for the softball sectional game on May 9th at 5 pm. Tickets MUST be purchased online.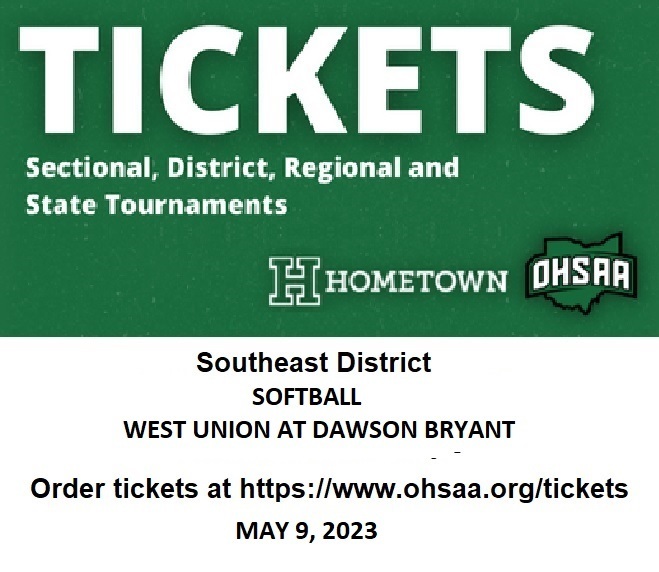 Congratulations to the Junir High Boys Track team. They finished second at the SHAC meet tonight.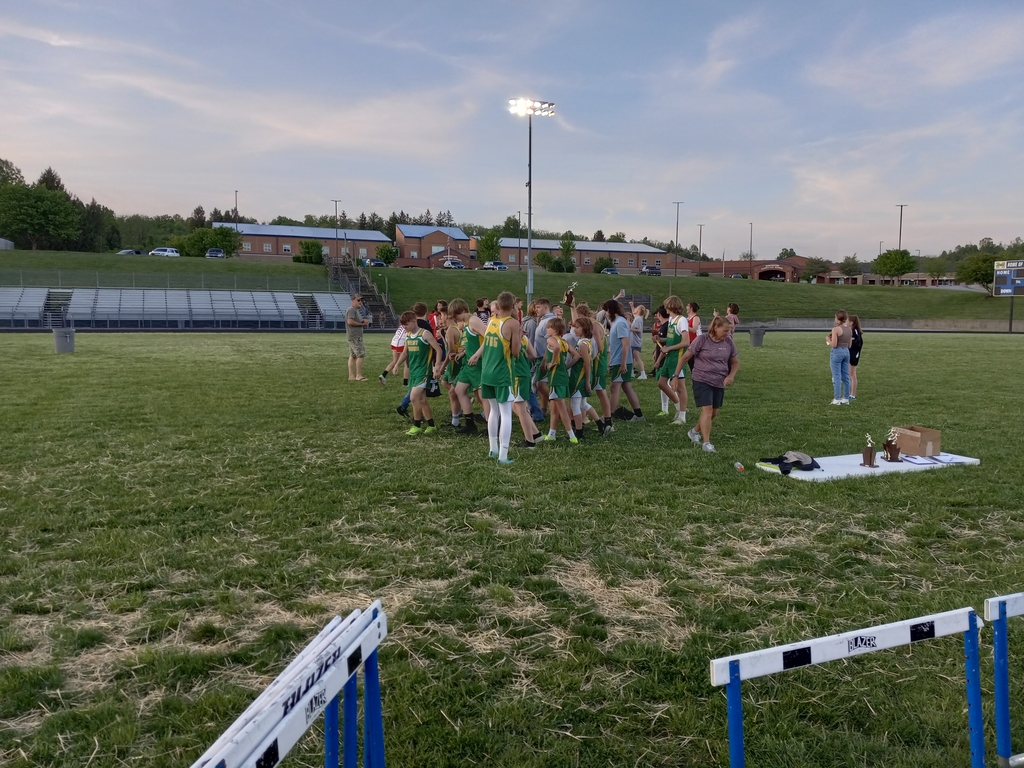 WUHS Senior information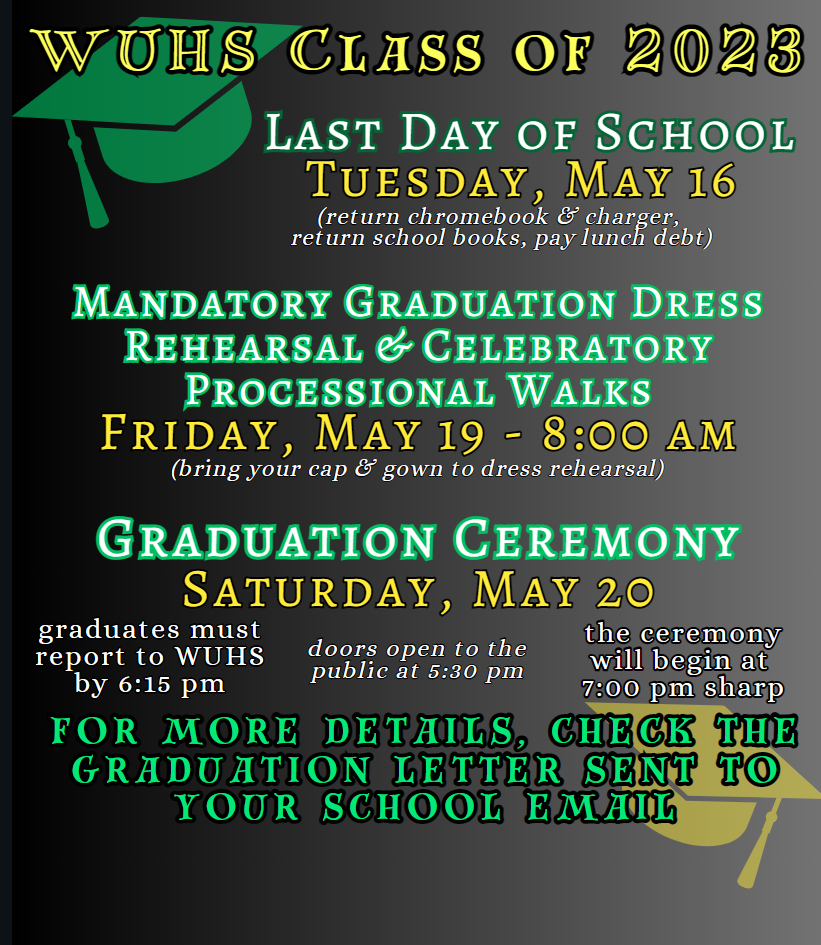 SHAC JH Track meet May 5th at Manchester