Everyone enjoys parachute time during PE! #dragonpride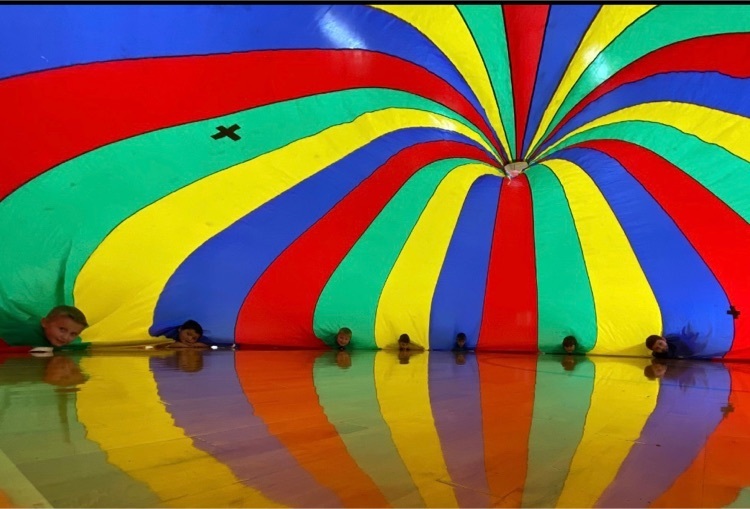 The Adams County Ohio Valley School District has partnered with Ohio's RemotEDx Connectivity Champions to help district families who are struggling with home internet connectivity for learning at home. Families may qualify for discounted home internet service from existing providers or free wireless hotspots to help students connect their district device to the internet at home. Connect with RemotEDx Connectivity Champions at the following website
https://www.ohio-k12.help/remotedx/connectivity-champions
(form at bottom of page) or call 844-K12-OHIO [844-512-6446]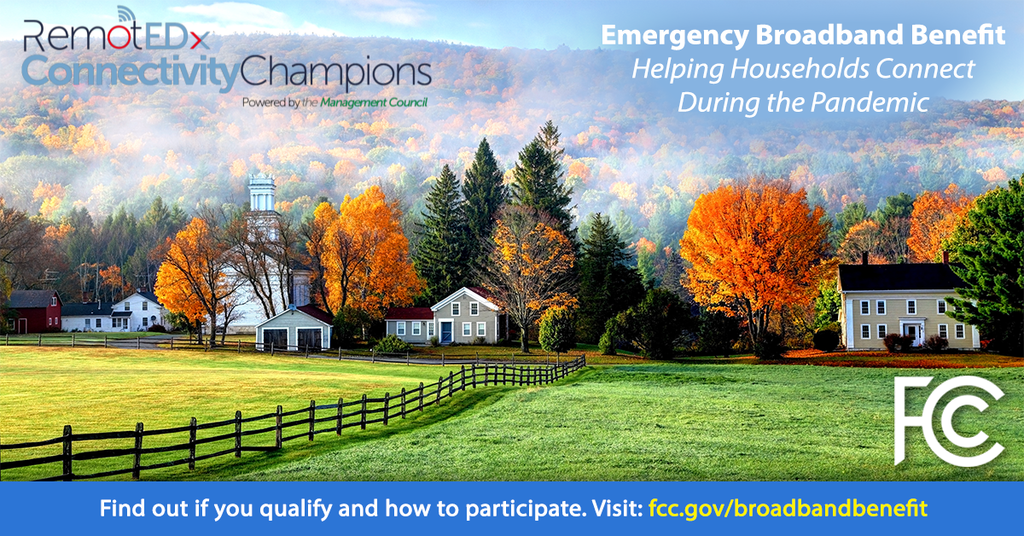 December 2021 breakfast and lunch menus:

Staff Spotlight: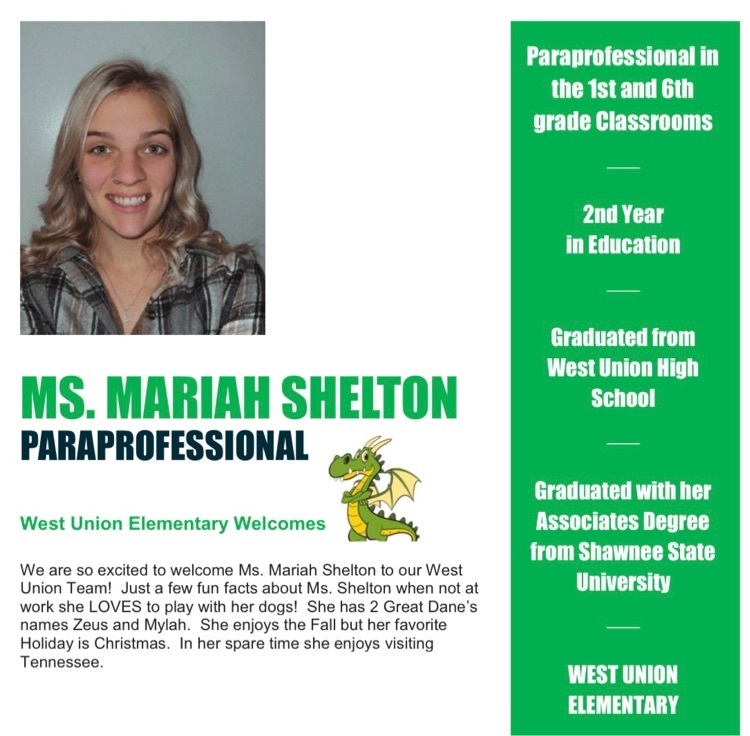 4th graders working on group writing #dragonpride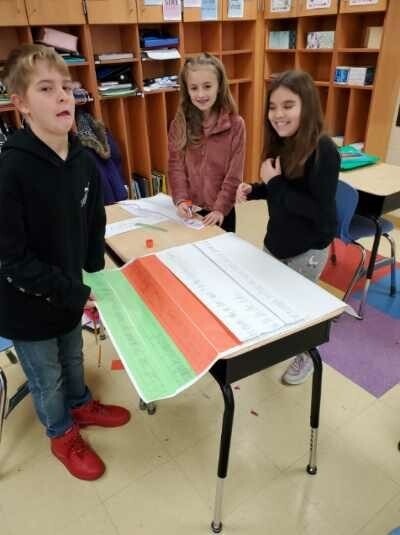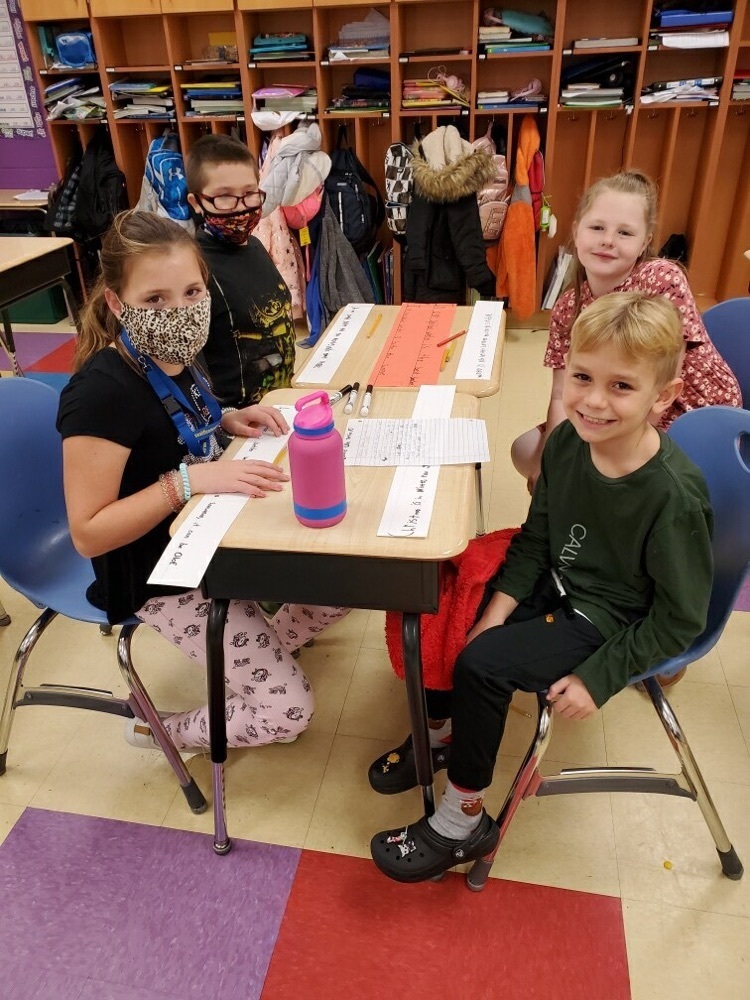 4th graders working on group writing #dragonpride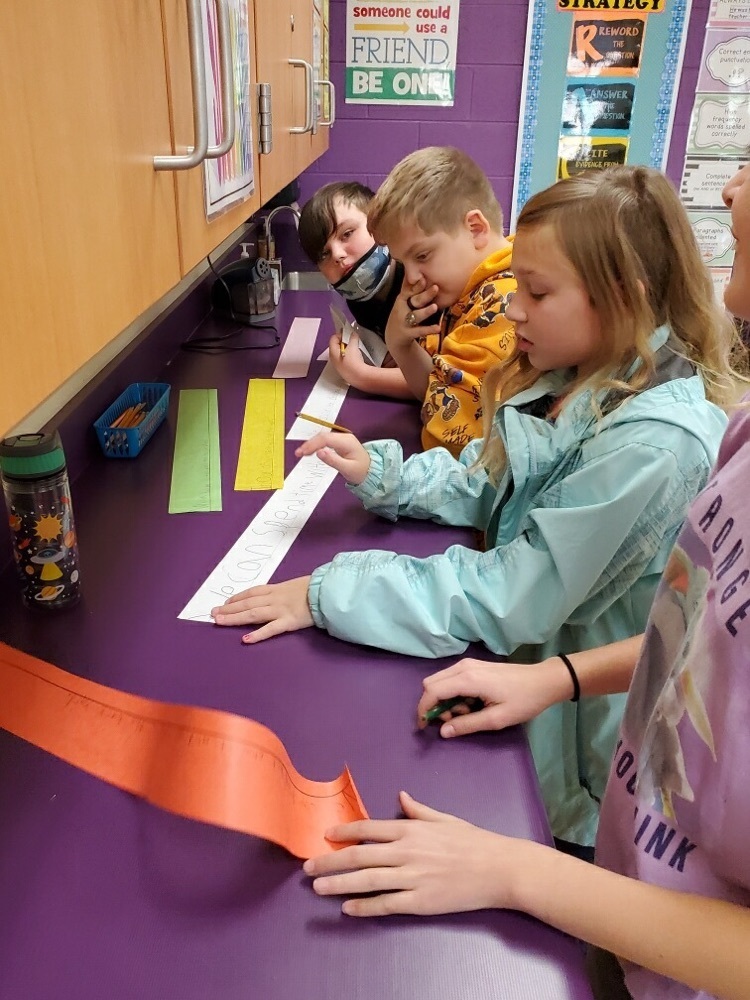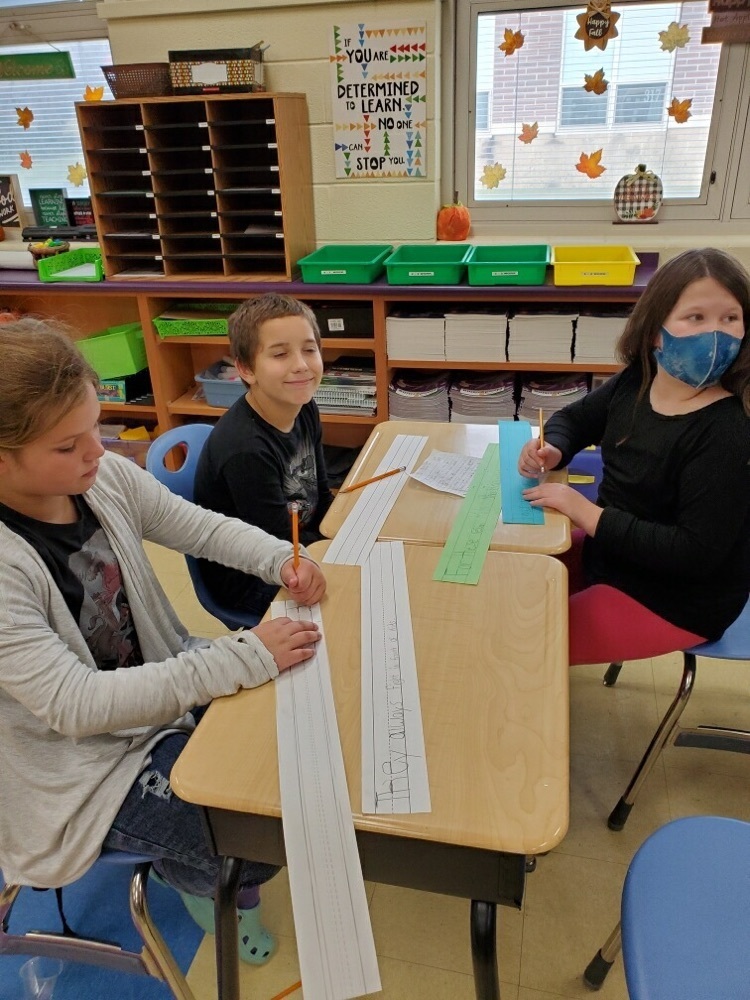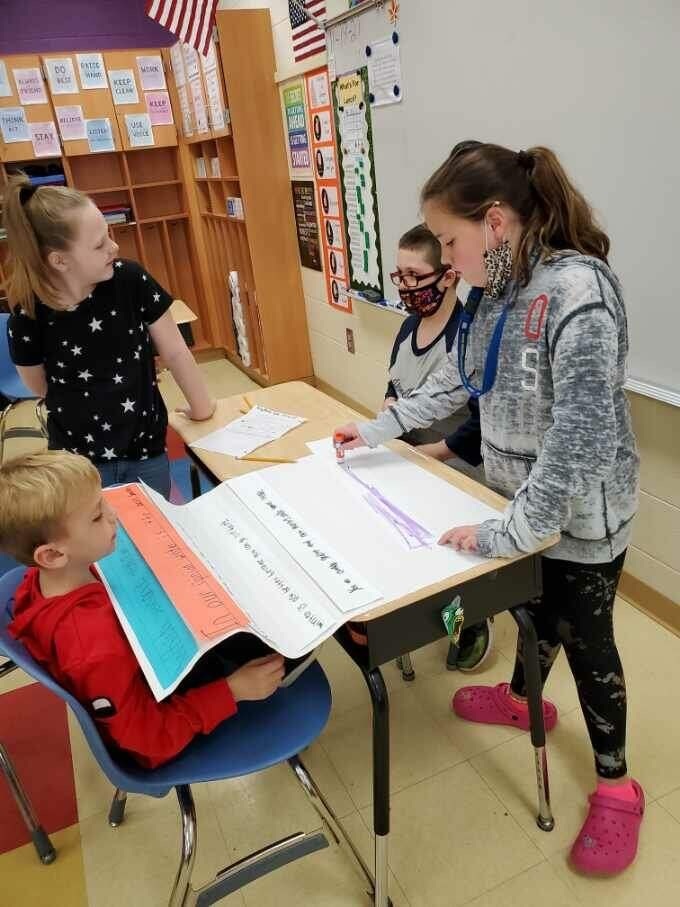 Happy Thanksgiving from WUES!

Happy Thanksgiving from WUES!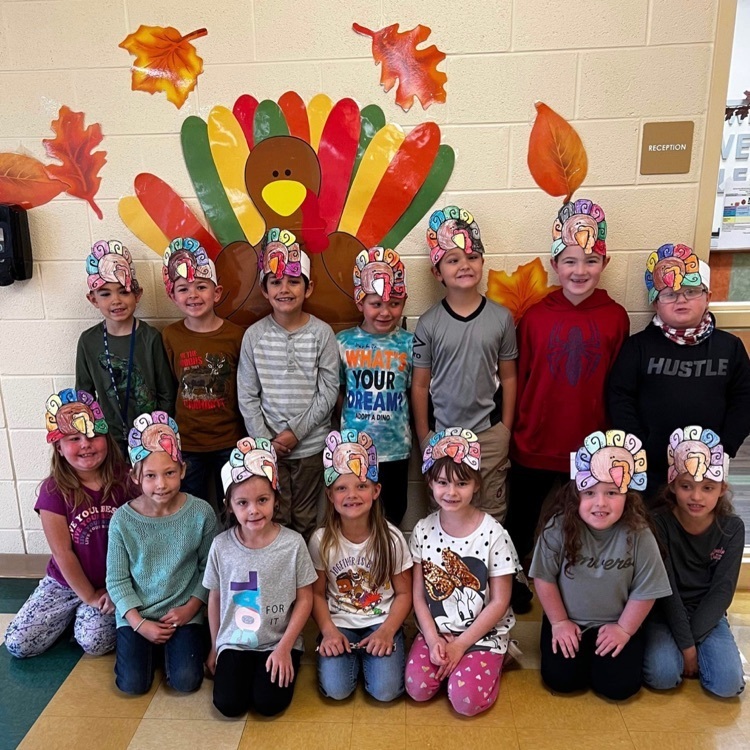 1st graders celebrating the Thanksgiving Holiday!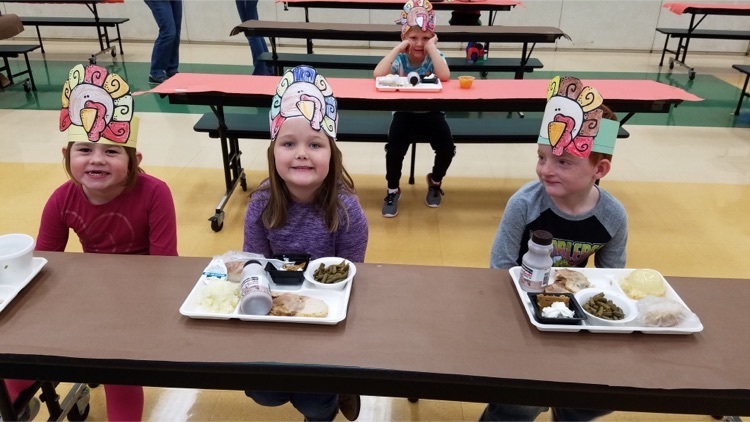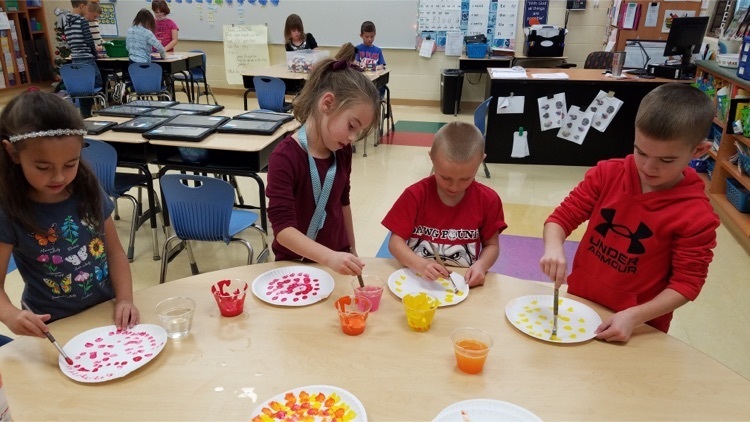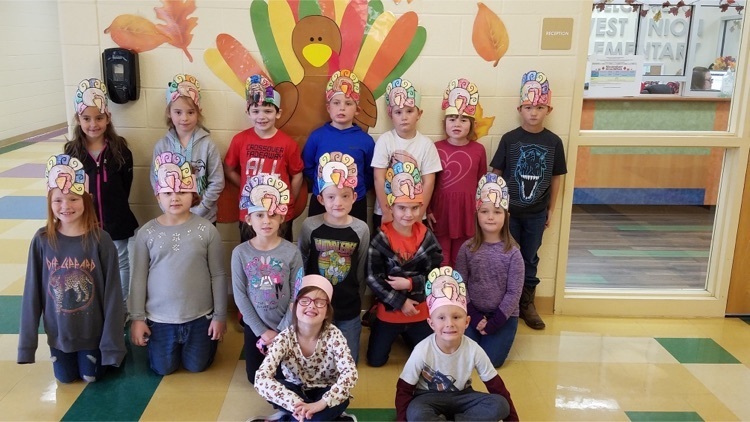 Hope you enjoy the holidays just like our turkeys do! #dragonpride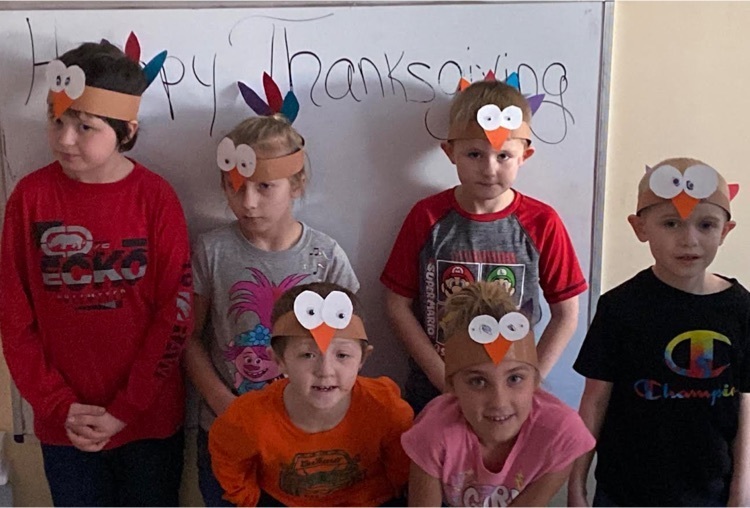 Good evening. This is West Union Elementary with three announcements. First, there will be no school Wednesday, November 24th through Monday, November 29th for Thanksgiving Break. Next, students who earned rewards through the PTO fundraising will be bringing those home today. Finally, items ordered through the PTO fundraiser will need to be picked up Wednesday, December 8th from 4:00 - 7:00. Thank you and have a Happy Thanksgiving.

WUES partners with the Ohio Valley Career and Tech Center Early Childhood Program for real world experience- we are grateful to have them in our building #dragonpride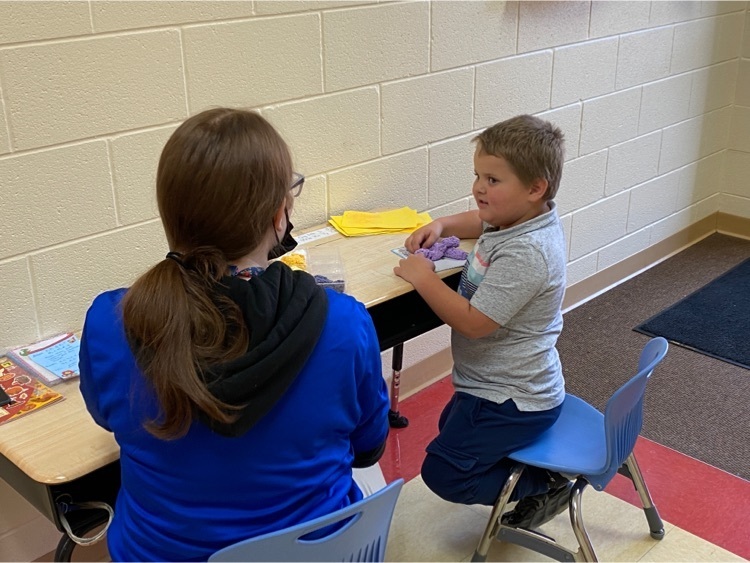 Staff Spotlight: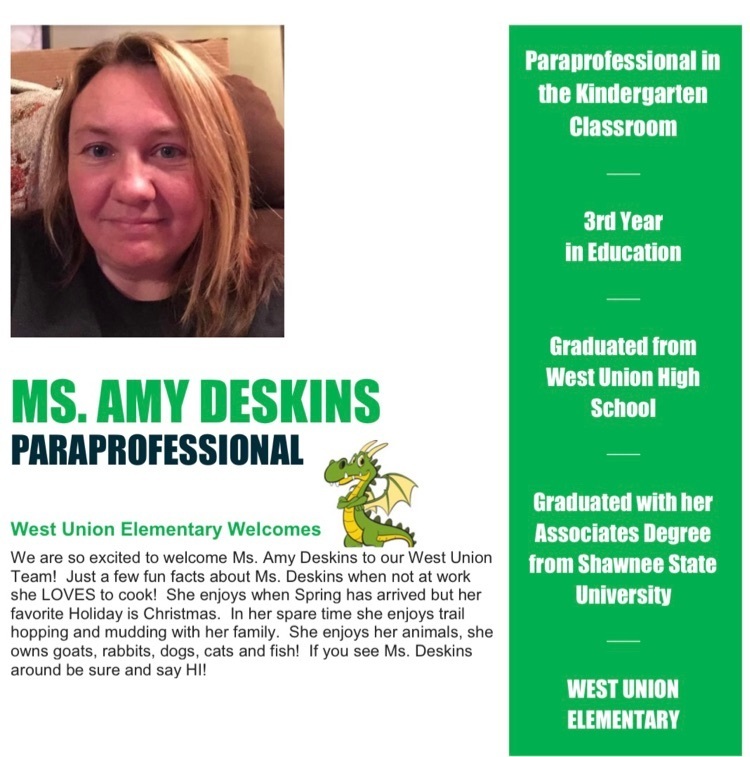 The Adams County Ohio Valley School District will hold their Regular Board of Education Meeting this evening, Monday November 22, 2021, at the OVCTC beginning at 6pm. The meeting will be also be streamed on the District's YouTube Channel
https://youtu.be/_KfKPBXmKTY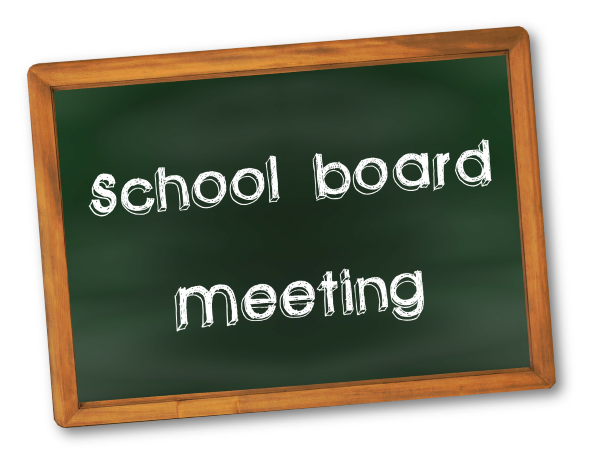 The Adams County Ohio Valley School District has partnered with Ohio's RemotEDx Connectivity Champions to help district families who are struggling with home internet connectivity for learning at home. Families may qualify for discounted home internet service from existing providers or free wireless hotspots to help students connect their district device to the internet at home. Connect with RemotEDx Connectivity Champions at the following website
https://www.ohio-k12.help/remotedx/connectivity-champions
(form at bottom of page) or call 844-K12-OHIO [844-512-6446]

So many blue grins today as we had icees for our free ice cream Friday treat. Thank you to all of our donors! We are so lucky to be able to get a sweet treat to every single child on Fridays. Just look at those blue smiles!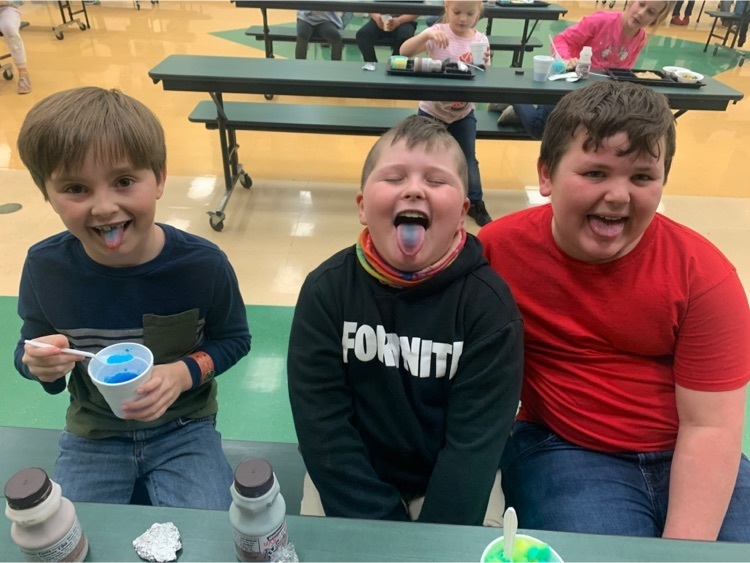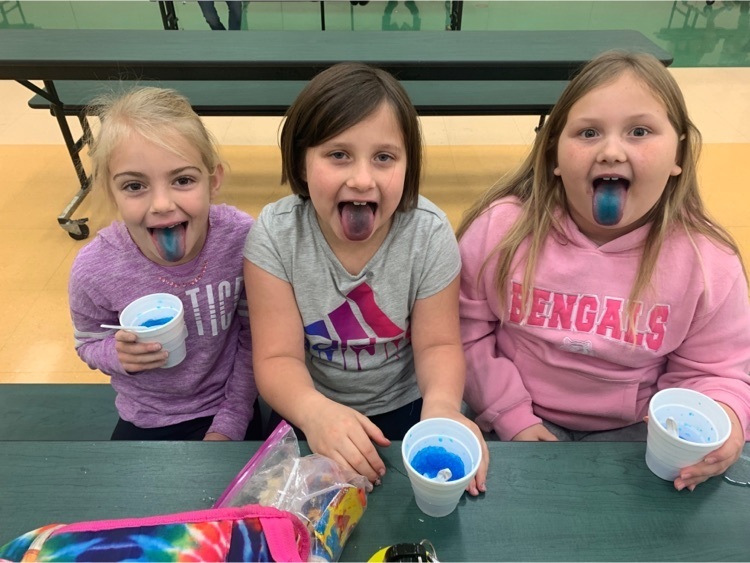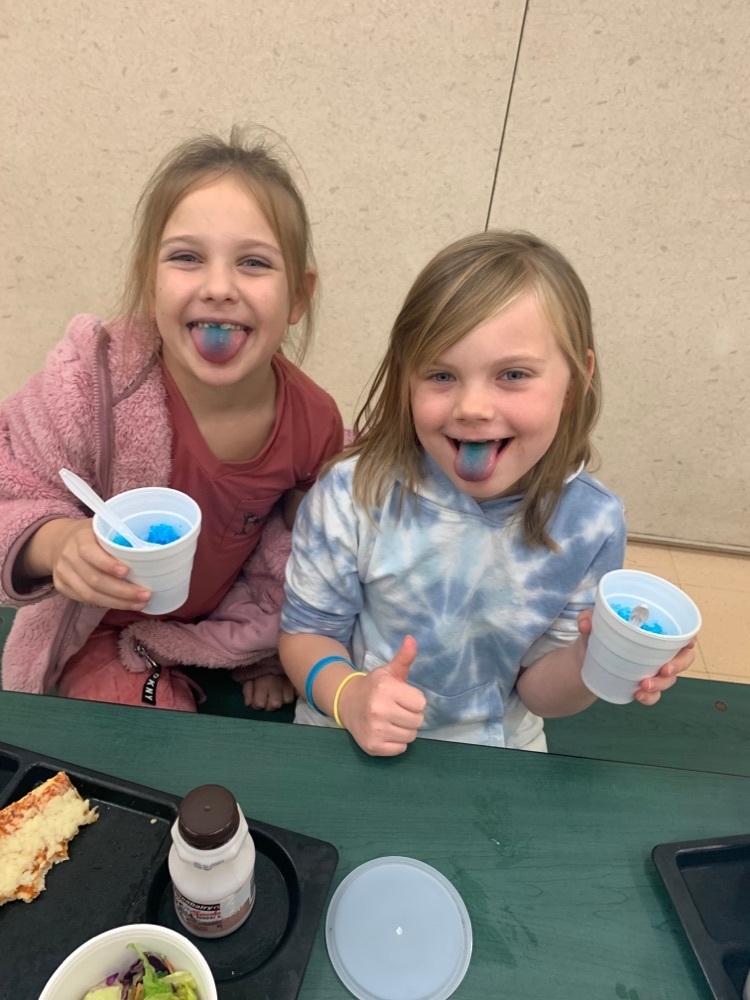 2nd grader Mr.Alex Groves redesigned this cereal box to represent his current chapter book-we love the creativity! #dragonpride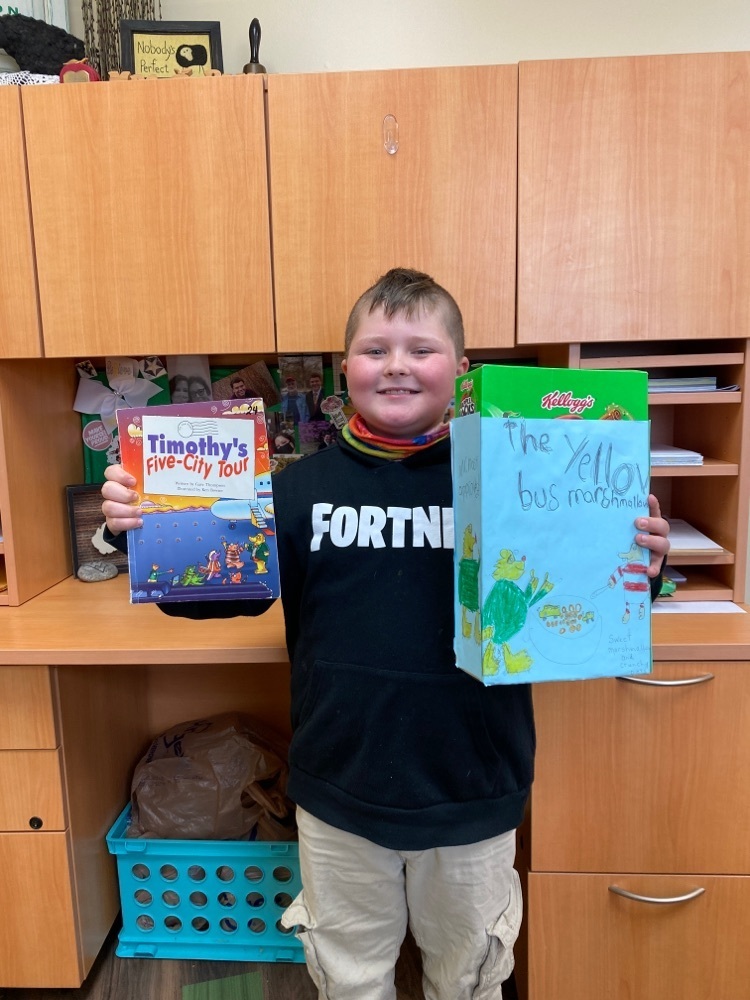 Mrs. Thompson's 3rd graders engaged in a snowball fight to review their ELA standards #dragonpride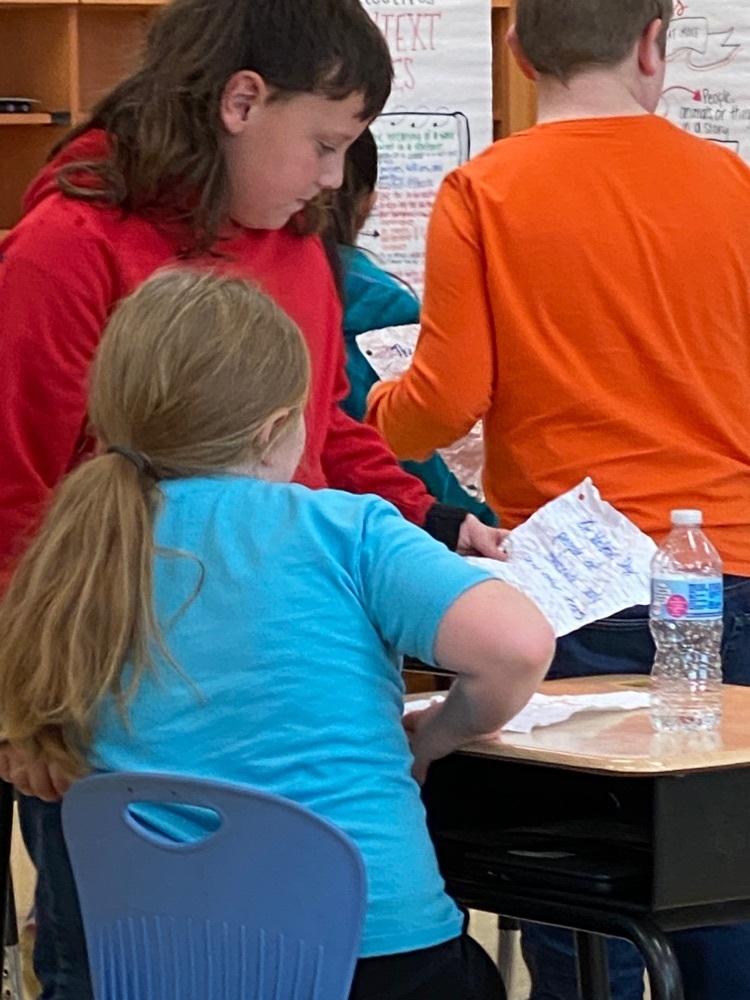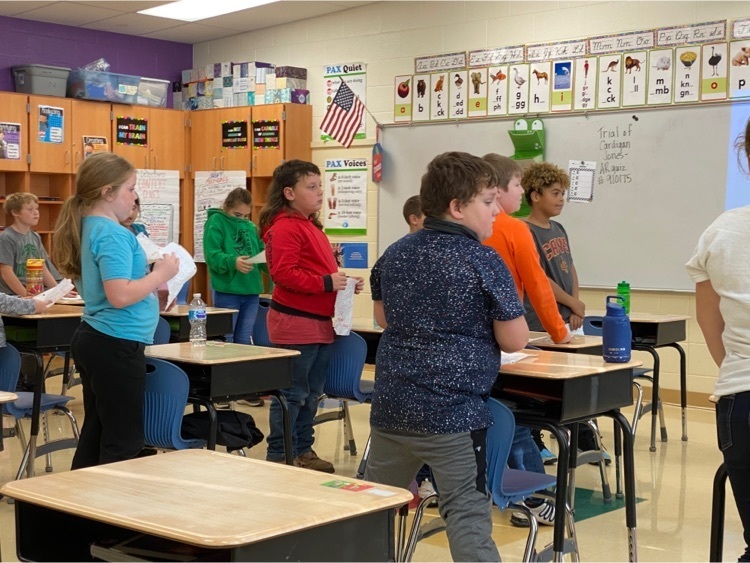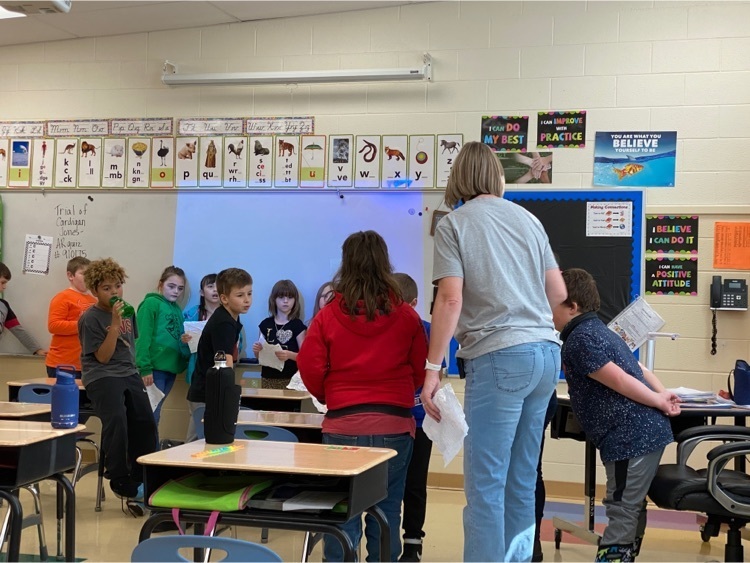 ⭐️October Pax Leaders⭐️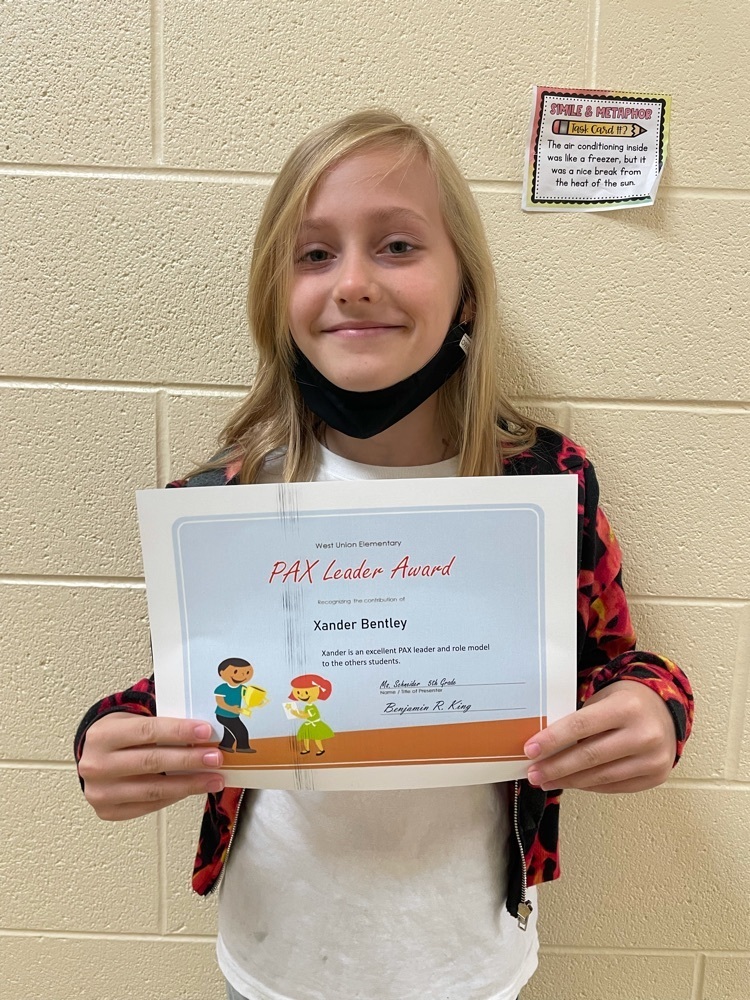 West Union Elementary Craft Bazaar.