2022 OVCTC Senior Completion Ceremony - best wishes to all our CTC Seniors as they enter the next phase of life!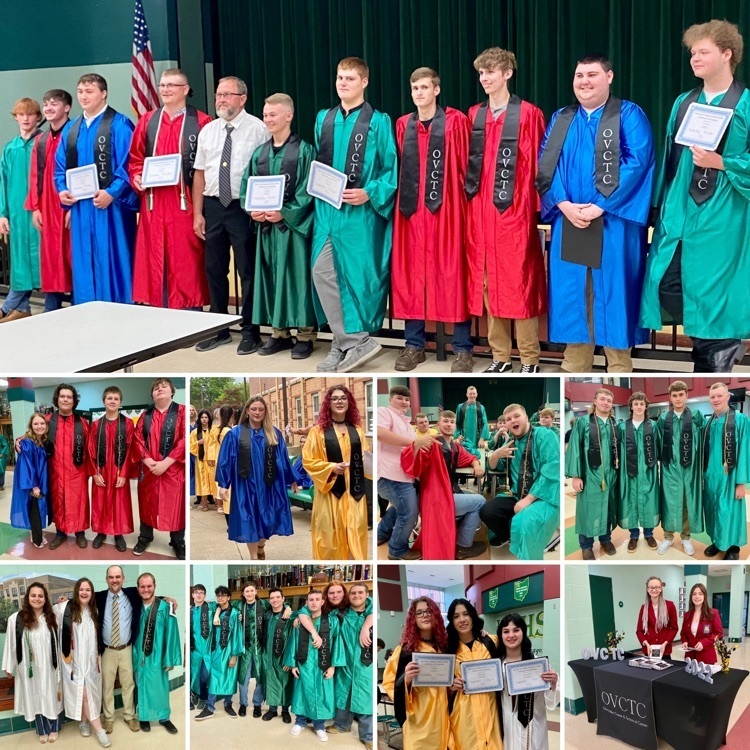 Join us at 6 pm for the live stream of the 2022 Ohio Valley Career and Technical Center Senior Recognition Ceremony.
https://youtu.be/bHvLHiPsGqI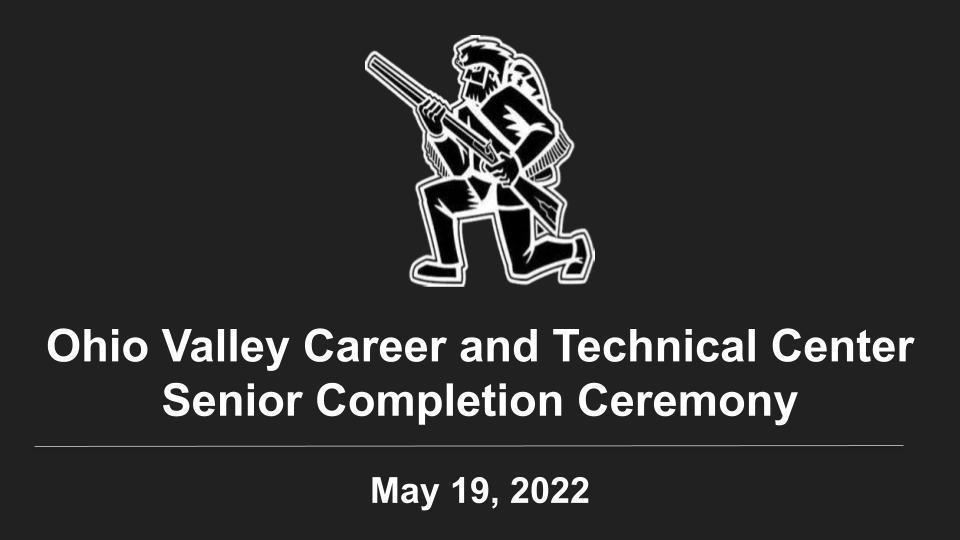 Congratulations to OVCTC seniors Luke Durbin, Ashley Evans & Elizabeth Mycoskie for their selection to The GRIT Project's summer residential program at Shawnee State University in June! Students will have the opportunity to earn industry credentials and then be connected into an internship, job or the next step of training!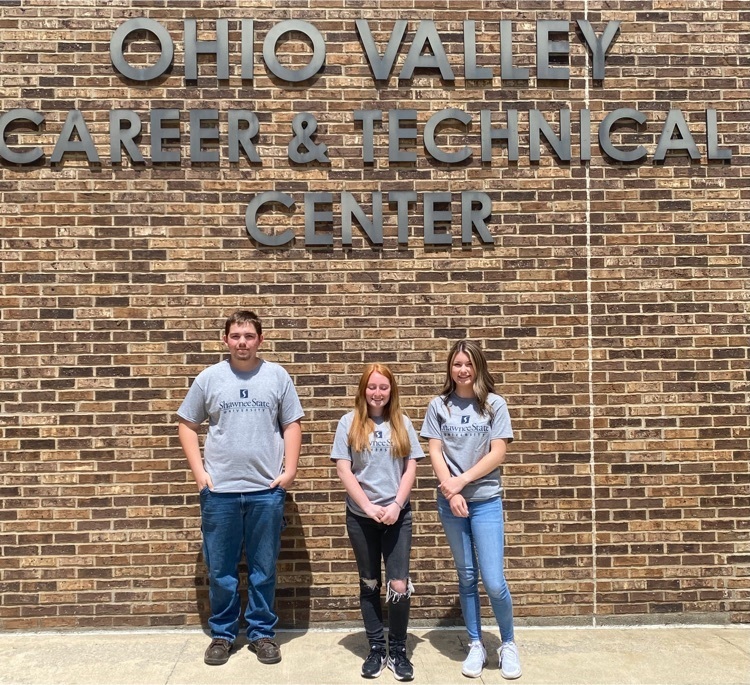 Congratulations to OVCTC Junior Charles Brown for having perfect attendance during the 3rd Nine Weeks for the CNC Machining Program. Mr. Cooper presented him with a new caliper that is an important tool in the work or lab setting!

The 2022 OVCTC "Senior Trip" was an awesome day at Kings Island! Thank you to Ms. Roberts & Mrs. Grooms for chaperoning the outing!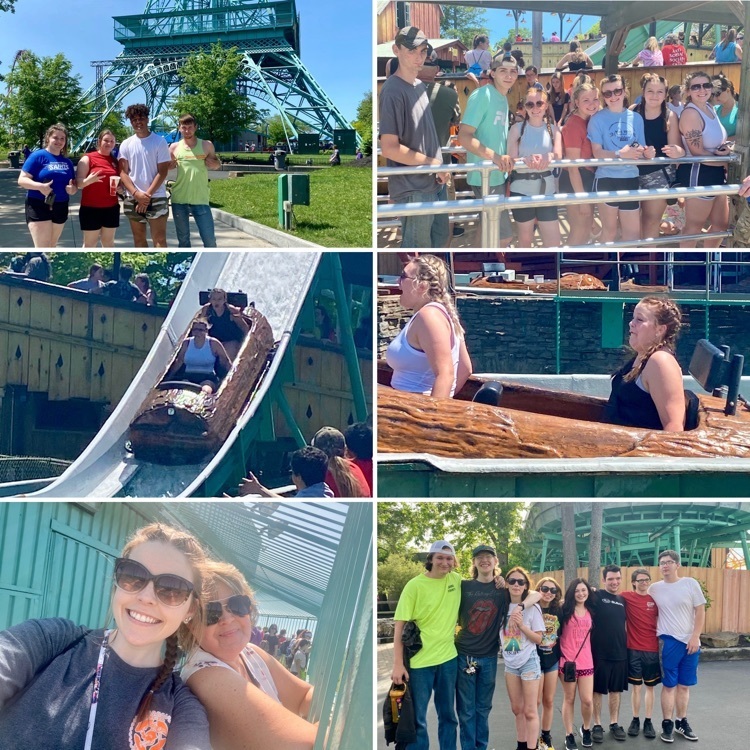 2022 Ohio Valley FFA Banquet - so proud of the accomplishments of the OVCTC FFA members this school year!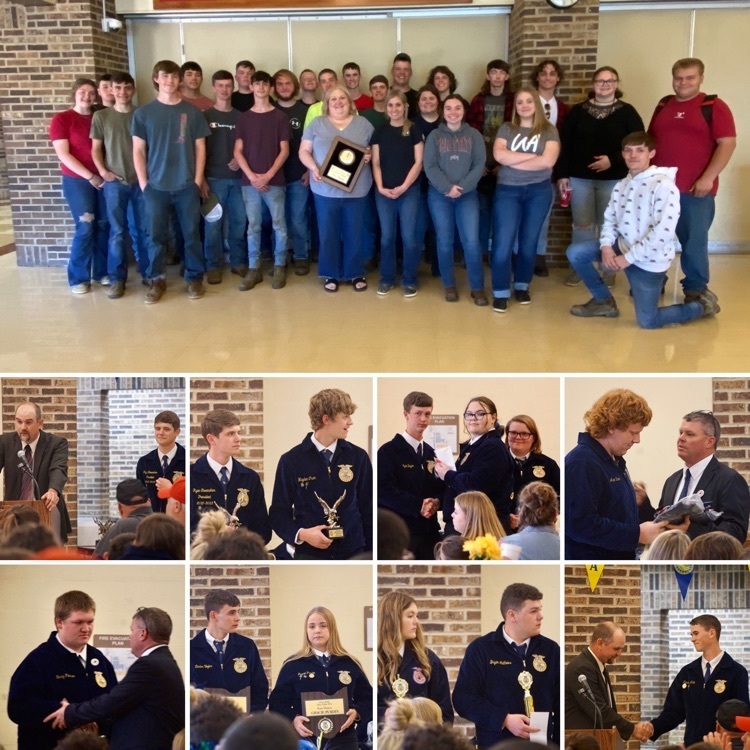 Congratulations to OVCTC student Alexis Palmer for winning the Silver Medal in the Early Childhood Education competition at the State SkillsUSA Championships this week! For her 2nd place finish, she received a $500 scholarship from Shawnee State University!

Very proud of our OVCTC students and staff for their hard work in preparing for the state SkillsUSA competition today!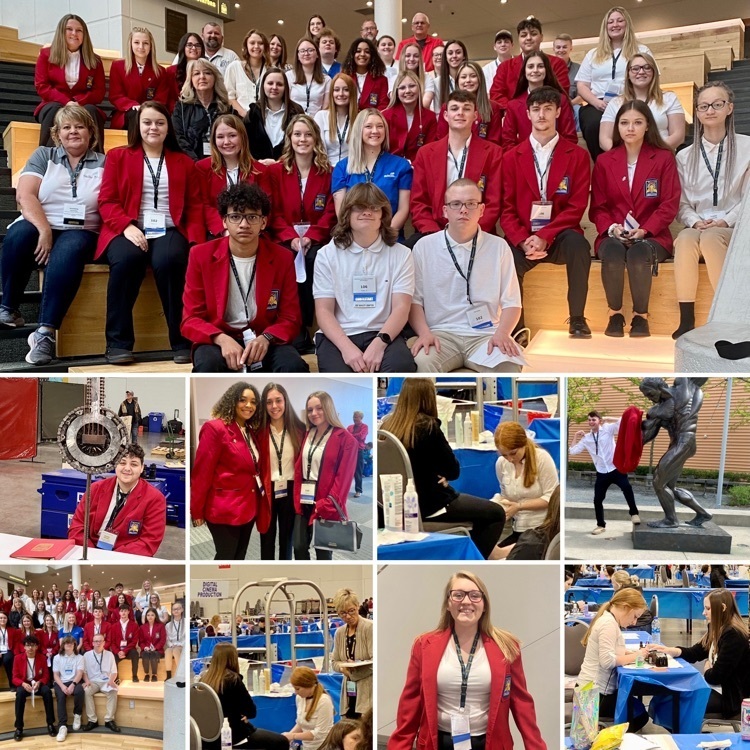 Our OVCTC Early Childhood Education students did a great job with the face painting today at Kindergarten Ag Day at Peebles Elementary! Thank you to the Ag Business, Ag Mechanics & Early Childhood Education programs for making this event possible!

Congratulations to OVCTC Culinary Arts student, Kelsey Boldman, for receiving the Outstanding Student Award at the 39th Annual Exceptional Achievement Award Recognition Ceremony! The OVCTC is extremely proud of two of our staff members, Kim Delvento & Samantha Shumach, for receiving the Exceptional Achievement Award at this evening's ceremony!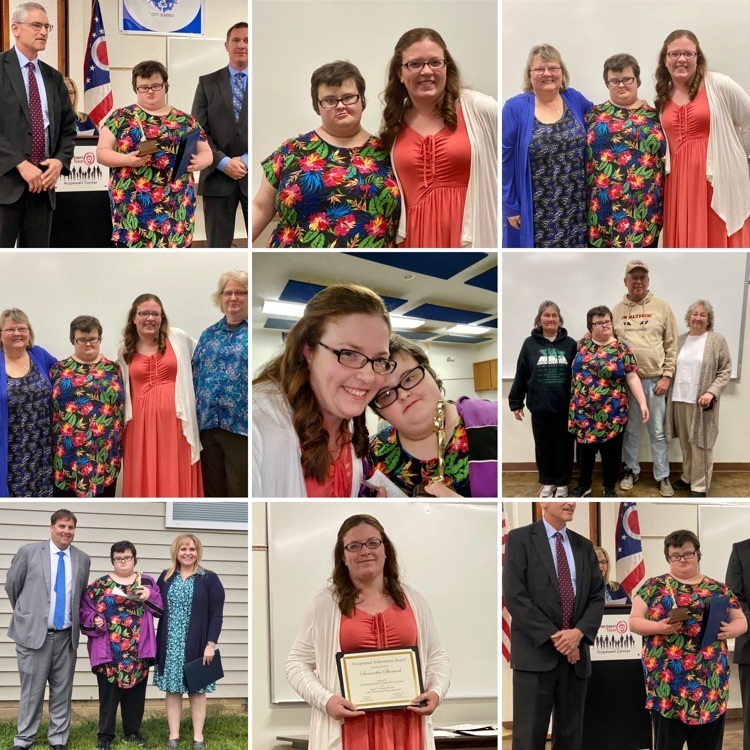 The Adams County Ohio Valley School District will hold its regular meeting this evening, Monday, April 25, 2022, at the OVCTC beginning at 6 pm. The meeting will be streamed on the District's YouTube Channel
https://youtu.be/u8sto4ucqbI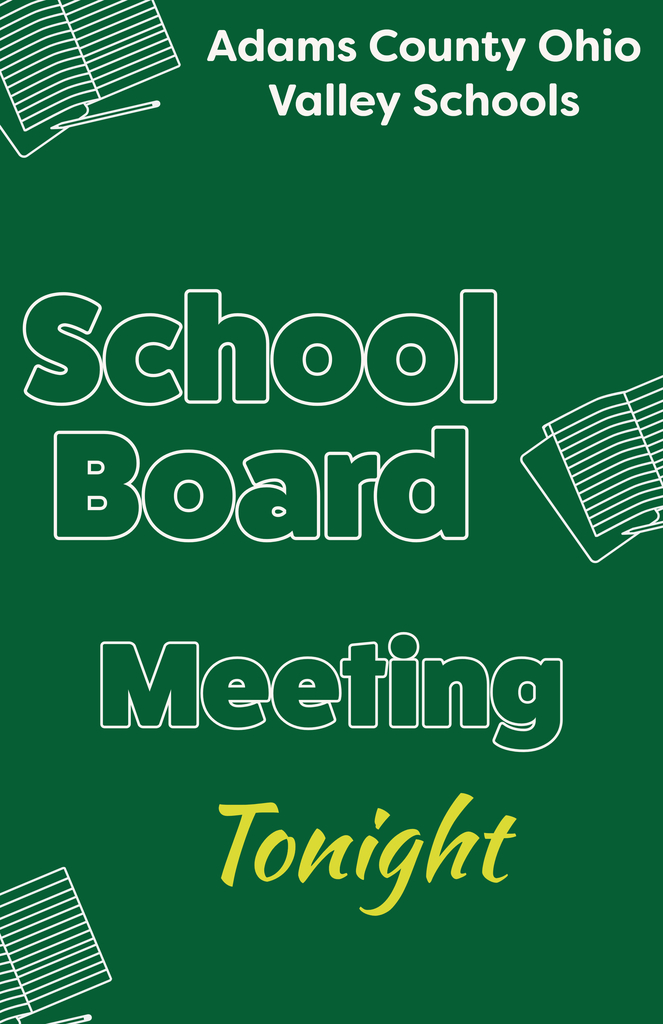 Congratulations to OVCTC Ag Business student Mitchell Ohnewehr on receiving a scholarship from the Adams County Beekeepers!  Mitchell will be heading up the school farm bee project and is excited to learn and help mentor future beekeepers in the Ag Business program!  Special thanks to the Adams County Beekeepers for their continued support and mentorship program.  They have helped sponsor many Ag Business students over the years.

The OVCTC FFA General Livestock Judging Team has been working hard to prepare for finals next Friday at a The Ohio State University! We would like to recognize some individuals who have helped our team members as the week progressed following spring break.  These people have provided  good quality livestock to evaluate, in addition to listening to our team members give oral reason and critiques for improvement.  They have taken time out of their busy schedules to help us become better and have supported us in many ways - both past and present. Special thanks this week goes to Agle Family Cattle, Mr. Bob Agle; Daulton Family Show Pigs - Ryan and Lyndsey Daulton; and Mr. Bob Hare.  We appreciate them very much and extend our gratitude for helping us have  great week of workouts and a wonderful experience!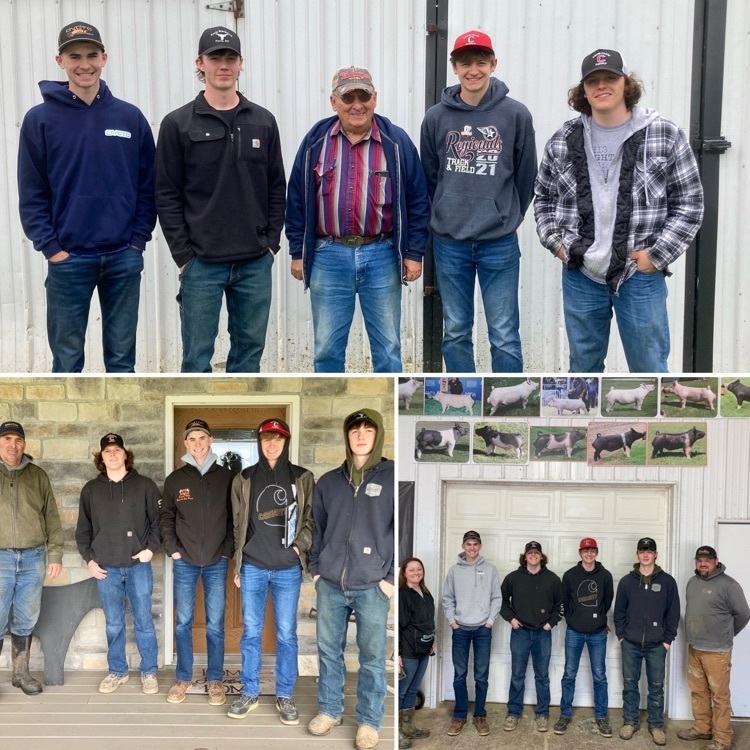 All OVCTC Ag. Mechanics Seniors received passing scores on their Webxams! Thanks to all the hard work these Seniors have put in and been involved with our Ag Mechanics and Industrial Power class. Congratulations!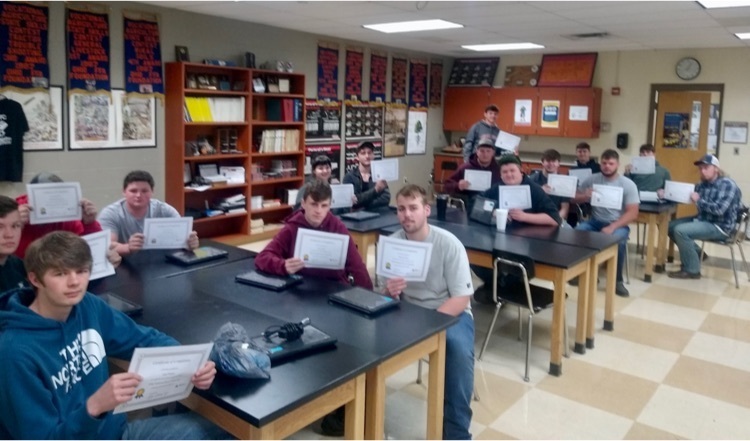 OVCTC Juniors Eshell Durden, Suzie Sutterfield, Kaylee Richmond, Kendall Barlow, Hannah Ford and Rheanna Boldman from our Early Childhood Education Program assisted with the Easter Egg hunts for grades Pk-2 at West Union Elementary last week. It was a very fun event and despite a few raindrops the day was a success for both the elementary students and our ECE juniors. These activities provide our Early Childhood Education students the opportunity to see firsthand what goes into events that happen in our school, understand the importance of being flexible when things don't go as planned and also appreciate the joy these events being to our youngest students. A special thanks to Mrs. Kirker and Ms. McCarty for their willingness to allow our students the opportunity to participate in events like this.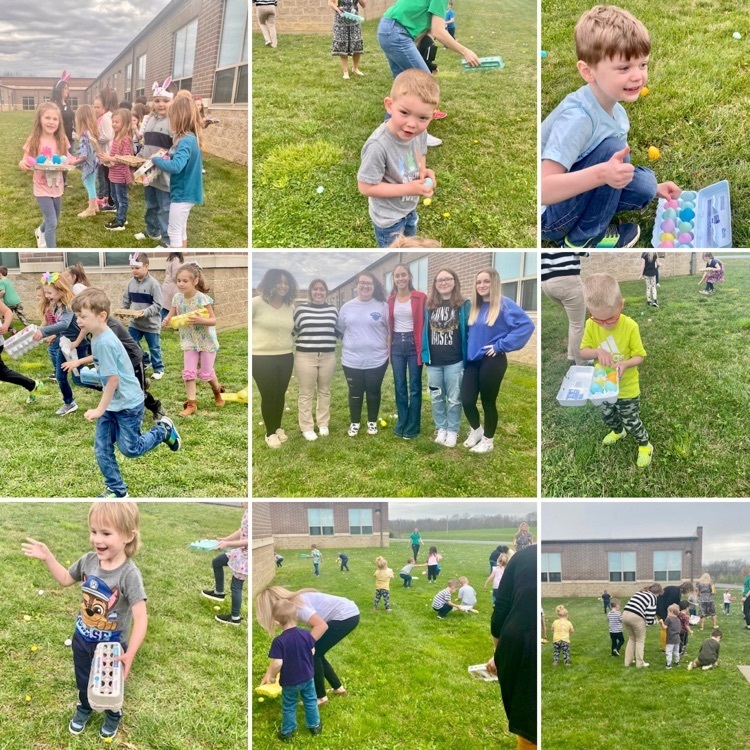 Sports physicals for the 2022-23 school year will be done at West Union HS on Friday, April 22nd. The cost is $15. Physical forms are available in the OVCTC office & must be returned ASAP!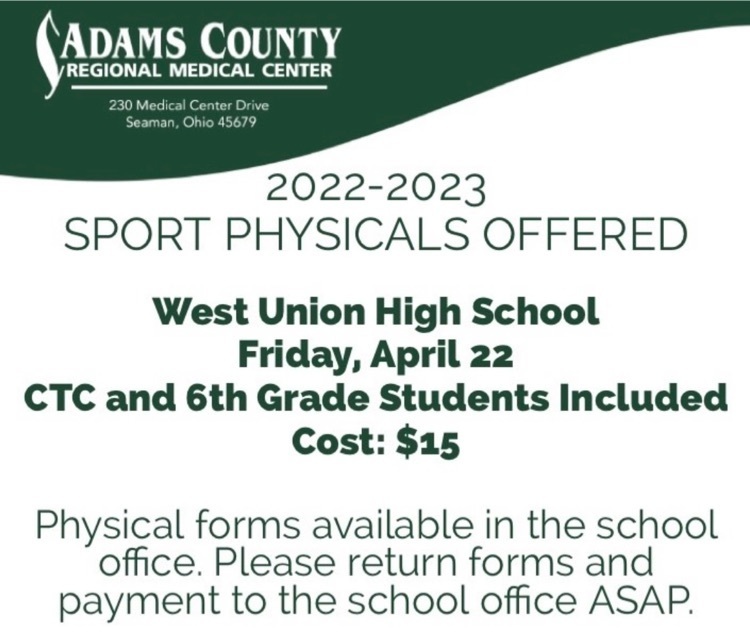 Students in the OVCTC Culinary Arts program had a great time perfecting their cake decorating skills as they made desserts for their family in honor of the Easter holiday!

The OVCTC Health Careers & Technology program delivered some Easter gifts to the local nursing homes and the hospital as part of a community service activity.

OVCTC has a competitive group of young men who have made it to the finals in general Livestock and are currently 3rd in the state of Ohio.  They have been working hard on oral reasons and polishing their evaluation skills.  Many local people have been willing to provide livestock and allow these young men to practice at their homes and farms.  Special thanks this week to Mr. Bryan Hazelbaker and his helper Taylor from Blue Creek, Ohio, for putting some nice Boer performance Buck and Doe classes together for us.  We appreciate the time they took for us and support. Left to right:  Ethan Beekman, Zander White, and Wyatt Manning.  Not pictured:  Hayden Crum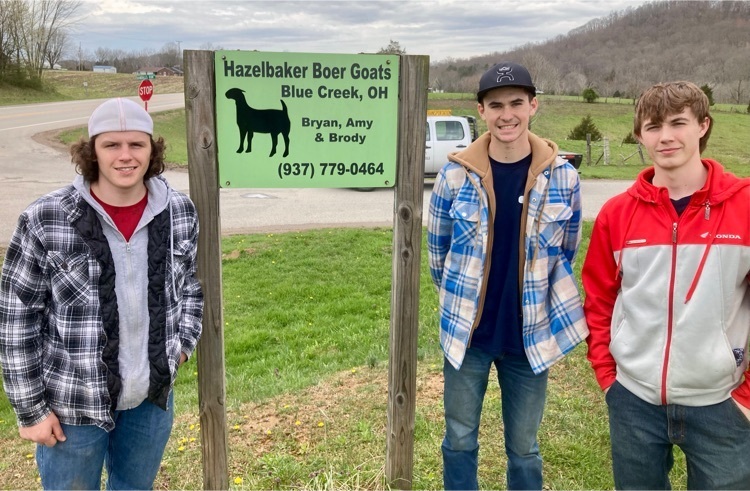 The OVCTC Ag Business class would like to thank Bohl's Jerseys and Dusty Bohl for two great classes of cows when we visited this week! The Bohl Family allowed or students to tour the milk parlor and walk the free stall barn to evaluate 4 and 5 year old cow classes.  Ryan Shoemaker, Mitchell Ohnewehr, Ty McClanahan, and Abby Doss (Not Pictured) will be competing in the finals at The Ohio State University on April 29th.  They are currently 4th in the state of Ohio and have the opportunity to compete nationally!