The OVCTC FFA General Livestock Judging Team has been working hard to prepare for finals next Friday at a The Ohio State University! We would like to recognize some individuals who have helped our team members as the week progressed following spring break.  These people have provided  good quality livestock to evaluate, in addition to listening to our team members give oral reason and critiques for improvement.  They have taken time out of their busy schedules to help us become better and have supported us in many ways - both past and present. Special thanks this week goes to Agle Family Cattle, Mr. Bob Agle; Daulton Family Show Pigs - Ryan and Lyndsey Daulton; and Mr. Bob Hare.  We appreciate them very much and extend our gratitude for helping us have  great week of workouts and a wonderful experience!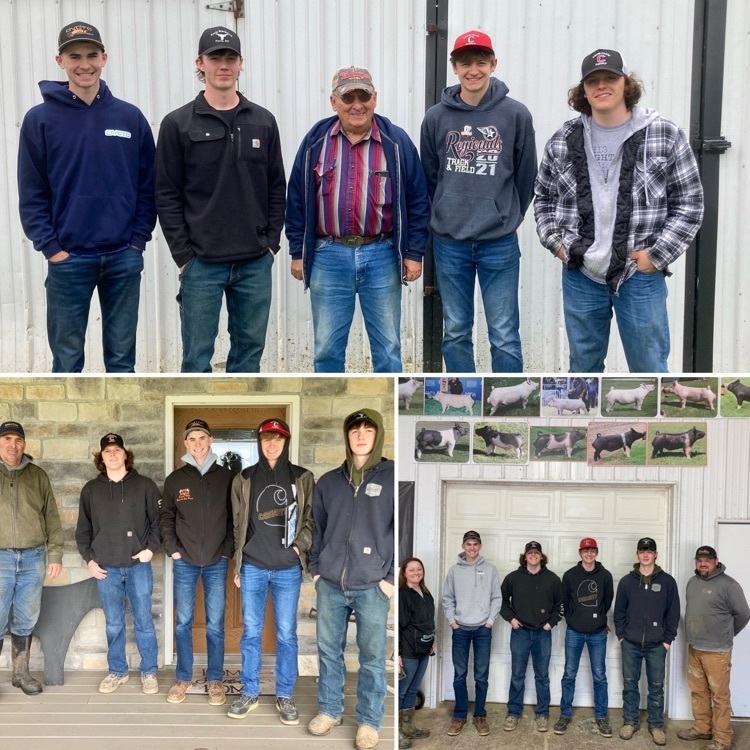 All OVCTC Ag. Mechanics Seniors received passing scores on their Webxams! Thanks to all the hard work these Seniors have put in and been involved with our Ag Mechanics and Industrial Power class. Congratulations!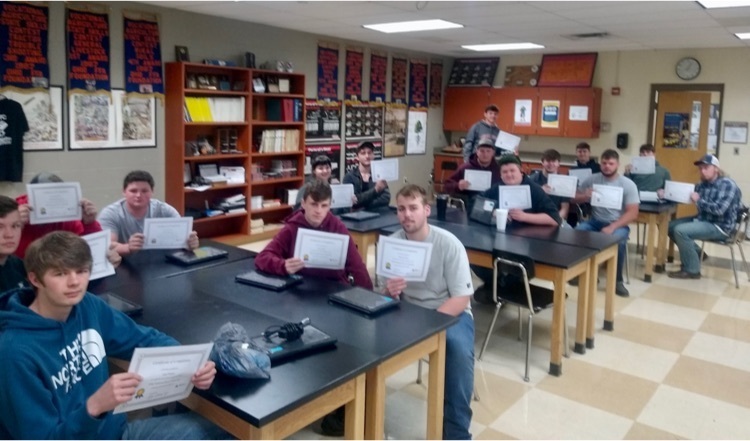 OVCTC Juniors Eshell Durden, Suzie Sutterfield, Kaylee Richmond, Kendall Barlow, Hannah Ford and Rheanna Boldman from our Early Childhood Education Program assisted with the Easter Egg hunts for grades Pk-2 at West Union Elementary last week. It was a very fun event and despite a few raindrops the day was a success for both the elementary students and our ECE juniors. These activities provide our Early Childhood Education students the opportunity to see firsthand what goes into events that happen in our school, understand the importance of being flexible when things don't go as planned and also appreciate the joy these events being to our youngest students. A special thanks to Mrs. Kirker and Ms. McCarty for their willingness to allow our students the opportunity to participate in events like this.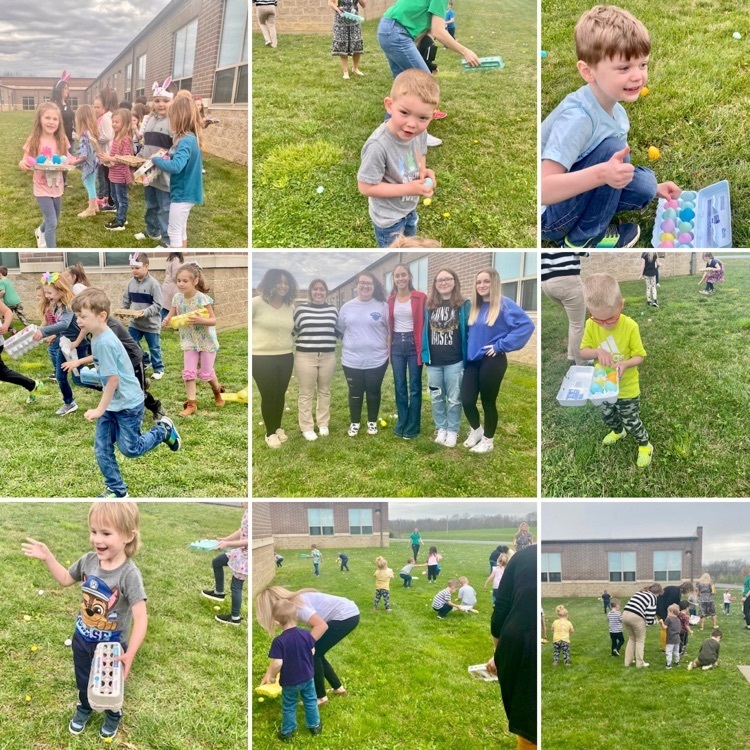 Sports physicals for the 2022-23 school year will be done at West Union HS on Friday, April 22nd. The cost is $15. Physical forms are available in the OVCTC office & must be returned ASAP!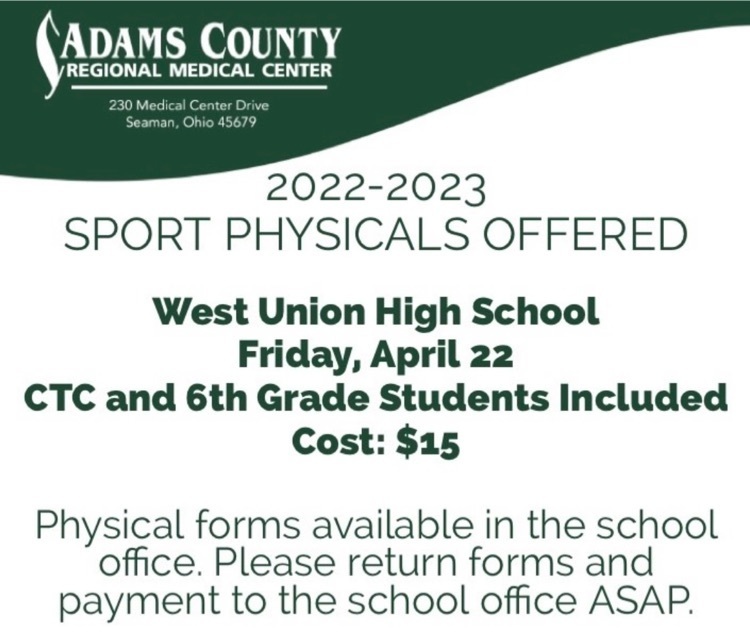 Students in the OVCTC Culinary Arts program had a great time perfecting their cake decorating skills as they made desserts for their family in honor of the Easter holiday!

The OVCTC Health Careers & Technology program delivered some Easter gifts to the local nursing homes and the hospital as part of a community service activity.

OVCTC has a competitive group of young men who have made it to the finals in general Livestock and are currently 3rd in the state of Ohio.  They have been working hard on oral reasons and polishing their evaluation skills.  Many local people have been willing to provide livestock and allow these young men to practice at their homes and farms.  Special thanks this week to Mr. Bryan Hazelbaker and his helper Taylor from Blue Creek, Ohio, for putting some nice Boer performance Buck and Doe classes together for us.  We appreciate the time they took for us and support. Left to right:  Ethan Beekman, Zander White, and Wyatt Manning.  Not pictured:  Hayden Crum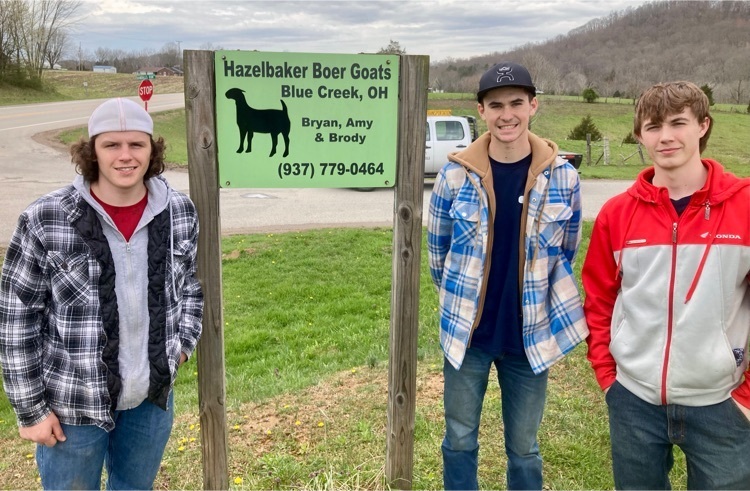 The OVCTC Ag Business class would like to thank Bohl's Jerseys and Dusty Bohl for two great classes of cows when we visited this week! The Bohl Family allowed or students to tour the milk parlor and walk the free stall barn to evaluate 4 and 5 year old cow classes.  Ryan Shoemaker, Mitchell Ohnewehr, Ty McClanahan, and Abby Doss (Not Pictured) will be competing in the finals at The Ohio State University on April 29th.  They are currently 4th in the state of Ohio and have the opportunity to compete nationally!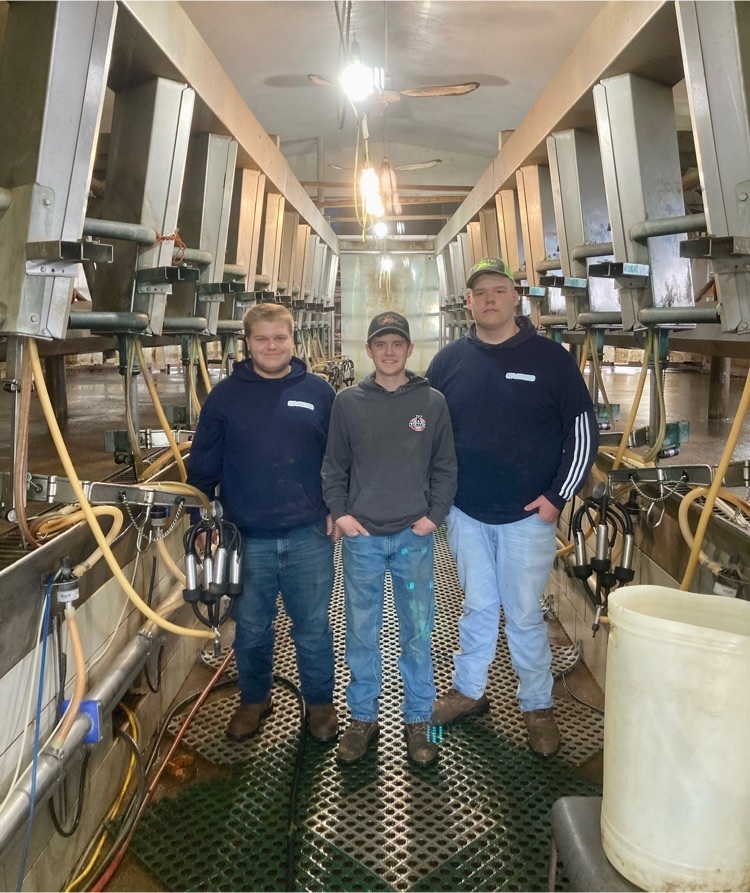 The deadline for the 2022 Free Summer Meal Delivery program is quickly approaching. Applications have been sent home with elementary students today. Eligible households with children ages 1 to 18 can receive meals delivered to their house weekly for 10 weeks this summer. Send your completed application back to your school with all eligible children. Deadline is April 20, 2022. For more information or to get an application, visit
https://www.abcap.net/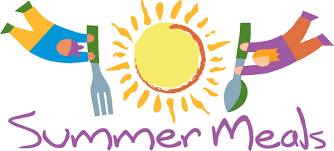 Congratulations to our members of the State Ag Skills team. They worked hard and represented Ohio Valley CTC well!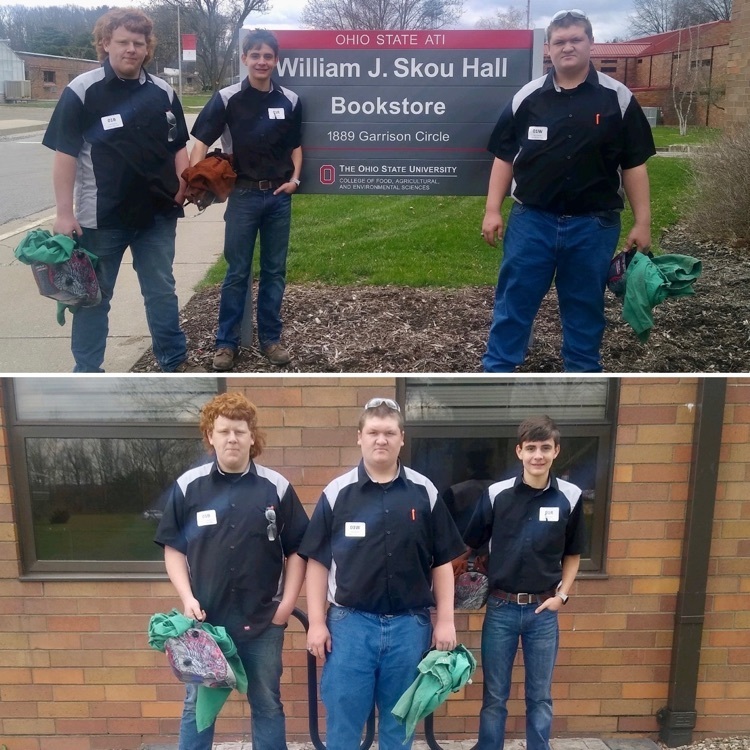 Greetings from the OVCTC PBIS (Positive Behavior Interventions & Supports) COMMITTEE. April showers bring May flowers! We have a lot of flowers in our garden here at the Ohio Valley Career and Technical Center. We are recognizing some fantastic students for their great behavior and for being good role models in our school community. Every month our program directors recognize 4 students who stand out in their program as being PROfessional, PROficient and PROductive. So "Hats Off!" to our Positive Behavior Spotlight winners for the month of April! IST William Deakyne Jai White Abigail McCann Jacob Kemp Early Childhood Education Suzie Sutterfield Rheanna Boldman Hailey Cole Rosa Williamson Ag. Business Wyatt Manning James Hess Jonathan Fraley Connor Grooms CNC Machining Alexis Blevins Cayden Hesler Sean Copley Logan Christan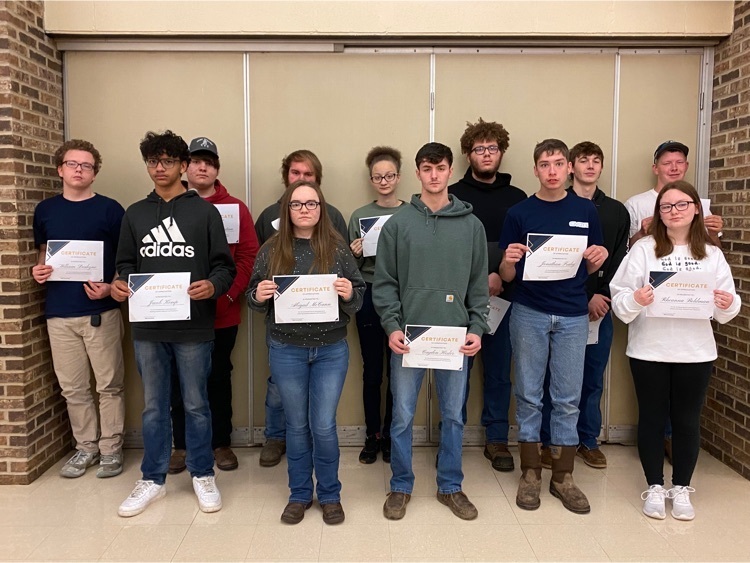 Thank you to Mr. Barney Neal, the Ag Mechanics Instructor at Southern Hills Career & Technical Center, for opening his shop to the OVCTC Ag Skills team before our upcoming state competition!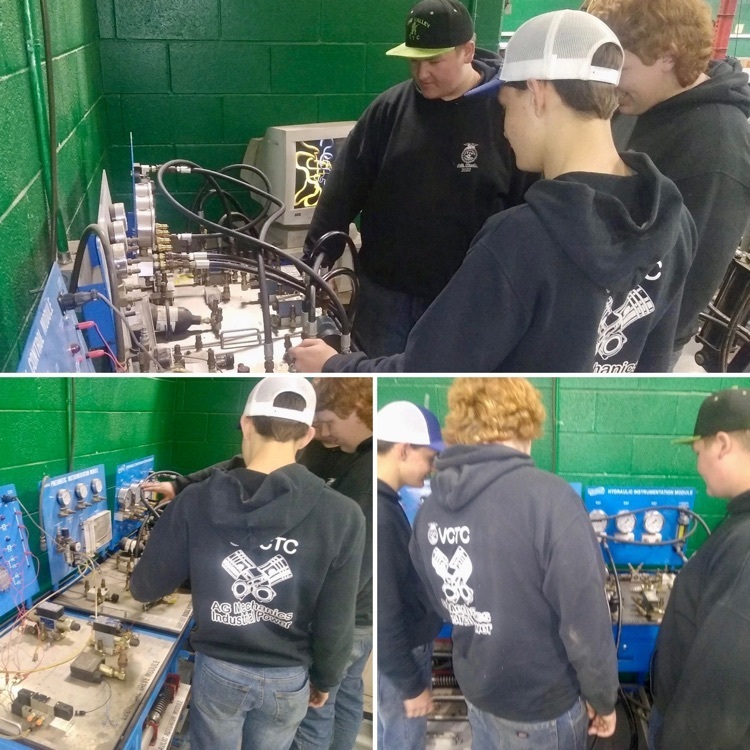 IMPORTANT ANNOUNCEMENT REGARDING SCHOOL MEALS FOR THE SCHOOL YEAR 2022-2023 Please click the link
https://5il.co/188sj

Come join us for our annual Open House. Meet with Instructors, tour the programs and sign up for classes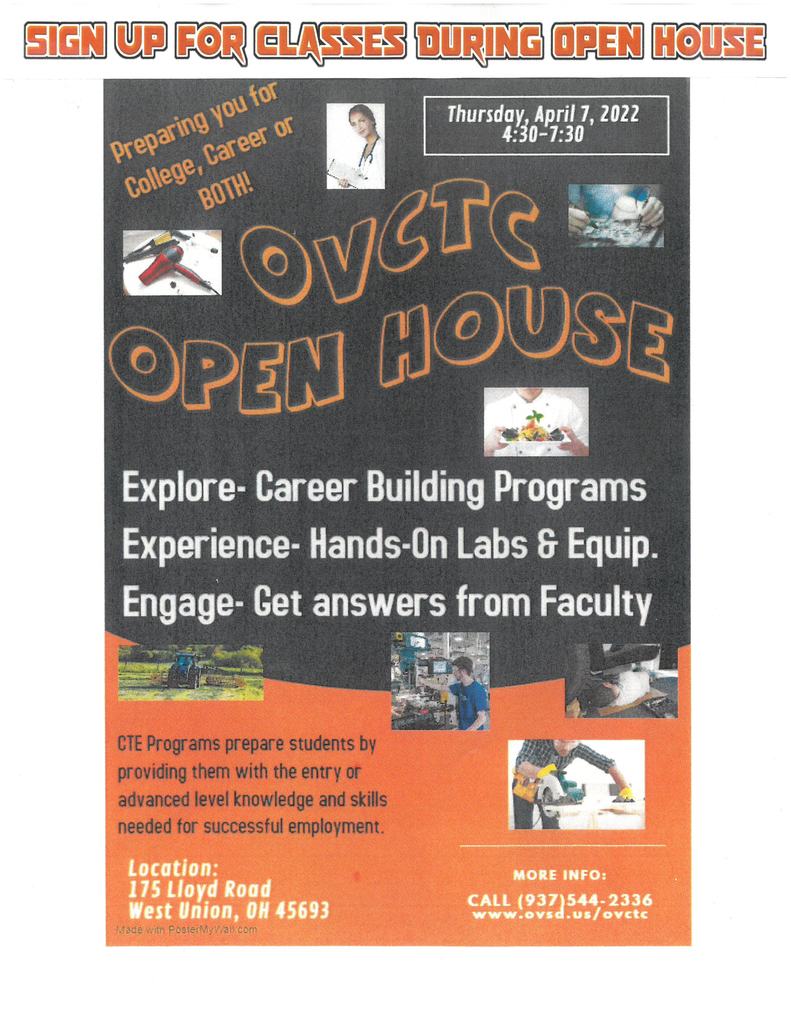 The Adams County Ohio Valley School District is in the process of planning for federal programs for the 2022-2023 year and is seeking parent input. Please take a moment to complete the survey at
https://forms.gle/vkWZoQFfiSNk8Lrf8
If you have questions, please contact Tracy Spires, Director of Exceptional Education & State/Federal Programs at 544-5586, ext. 17810.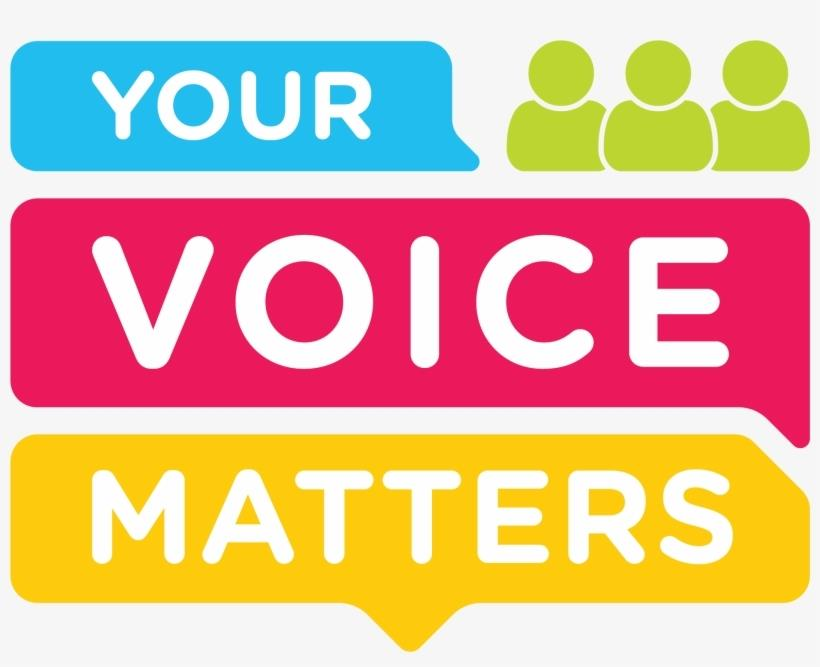 Halie Jones and Haven Brewer passed the NHA National Phlebotomy Exam & are now Certified Phlebotomists! The OVCTC is very proud of Mrs. Grooms' Health Careers Technology students for earning this important industry credential!

The OVCTC agriculture students recently participated in the Ohio Beef Expo. It was a great learning experience while at the show exploring beef genetics, technology, and observing the many different breeds of cattle present. All members participated in the senior judging contest and our OVCTC Team 1 placed 3rd in the entire division. The team consisted of Ryan Shoemaker, Zander White, Wyatt Taylor, and Hayden Crum. Ryan Shoemaker was 3rd overall individually out of nearly 500 Senior participants. Congratulations to our teams on a job well done! Special thanks to Mrs. Amy Hoop, our ECE instructor, for saving the day helping us get students transported to and from the Expo! We appreciate her willingness to sacrifice time on our behalf. Thank you Mrs. Hoop!

The Ag Business classes are fortunate to be a recipient of a mini grant from Harbor Freight Tools! The program received a $200 gift card to use at any Harbor Freight Location. The students and Mr. Rhonemus are looking forward to using the card for a few new tools for the shop!

Congratulations to Elizabeth Mycoskie who won Gold for Nail Care at the SkillsUSA regional competition earlier this month! She will be competing in the State SkillsUSA competition on May 3rd, 2022 in Columbus, Ohio.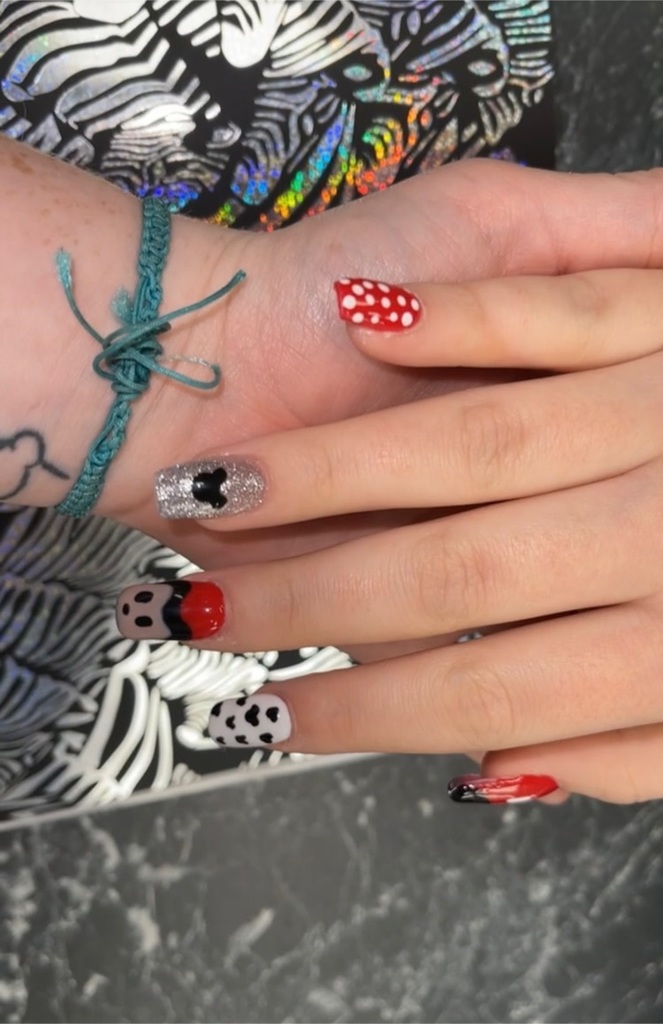 The students in the OVCTC Construction Technology program recently completed this build for a customer! The finished product is excellent!